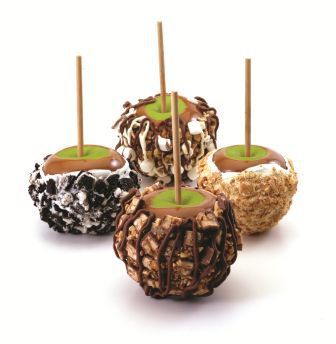 It is quite funny how often we say this phrase on the phone in our office. In getting quotes from different agencies and companies it is critical that you are comparing "Apples to Apples" or in other words exact coverages and policy types to help you make a decision.
One way we can do this is to actually view your current policy to make sure our quote matches what you currently have. At Kessler Alair Insurance we thank you for that opportunity to view those policies with a gift certificate to Rocky Mountain Chocolate Factory to get your own specialized Caramel Apple.
So give us a call today and mention this promotion so we can help you save money on your insurance by comparing "Apples to Apples".
The details:
* You must provide us with a copy of your current insurance policy declaration page to make sure that we are truly comparing "Apples-to-Apples". Promotion is for new customers only.
Apple certificates accepted only at the Rocky Mountain Chocolate Factory locations in Ontario Mills, Victoria Gardens, and Montclair Plaza.