Congratulations to Carol Bush!
Carol Bush celebrates 2 years with the Kessler Alair Family! Thank you Carol for your dedicated service.
New to Kessler Alai
r Insurance Services in 2011, Carol Bush brings a tremendous amount of expertise to the Upland, California agency. With 4 years of experience in Personal Lines and more than 9 years in Commercial Lines, she has three professional designations including: Certified Insurance Counselor, Certified Insurance Service Representative, and Management Liability Specialist. Carol, who was born in Redlands, California, has lived in the Yucaipa and Mentone area her entire life. Living and working in the area gives her a special understanding of the needs of the clients and a passion to see that the needs of her community are met. In her off time, Carol enjoys time with her husband, three children, Son-in-law and new grandson. She and her family enjoy hiking, sports, and tackling home improvement projects. Never one to stay idle, she was a professional quilter when her children were young, and tries to fit more of that in when she can find a quiet moment. Family life is very important to Carol, and the family atmosphere at Kessler Alair makes it a perfect home.
Carol Bush, CIC, MLIS, CISR Customer Service at Kessler Alair Insurance Services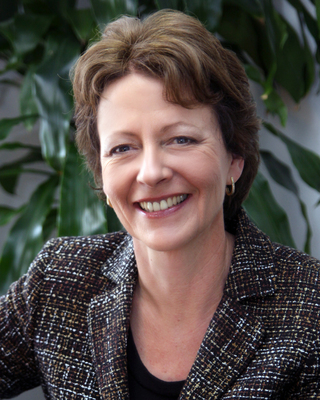 Congratulations to Sue Jahnsen!
Sue Jahnsen celebrates 16 years with the Kessler Alair Family! Thank you Sue for your dedicated service.
Sue Jahnsen, Account Executi
ve, was on a completely different professional track when she found Kessler Alair. After earning her Juris Doctorate 1995, she was in the middle of studying for the bar exam, when she found she needed a break. Having always been interested in the insurance industry, she came to the Upland, California agency sixteen years ago and never looked back. Specializing in Personal Lines of insurance such as Auto, Home, Motorcycle, Mobile Homes, Motor Homes, Classic Auto, Umbrella, Renters, Landlord, and Dwelling Fire, Sue loves providing comprehensive insurance options to Inland Empire residents as well as residents throughout Southern California. Insurance can be a complicated thing, and Sue loves to help clients unravel they mysteries and walk away informed and confident in their decisions. Born in Ohio, Sue moved to Claremont, California as a toddler and has live in the Inland Empire ever since. She attended Claremont High School where her natural enthusiasm was employed as Mascot from 1971 to 1973. Today the diehard USC fan continues to cheer on local residents and support her community through her various involvements.
Sue Jahnsen, CISR Sales Executive at Kessler Alair Insurance Services