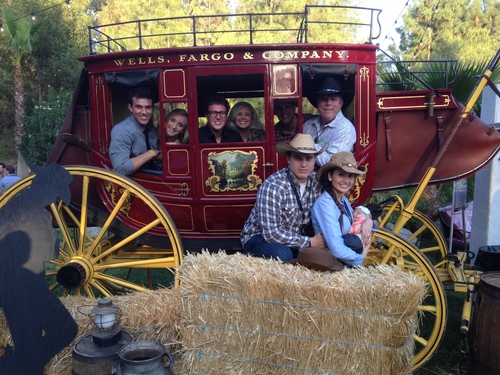 Be Perfect – A Partnership for Change
Kessler Alair Gives Back by Supporting Victims of Spinal Cord Injuries
Kessler Alair has been a long-time staple in our local community, giving back not only professionally, but personally. As we celebrate our 90th anniversary, we continue our mission to make a difference in the lives of those in our own "backyard." Kessler Alair has proudly partnered with Be Perfect, a Claremont-based nonprofit organization dedicated to supporting spinal cord injury victims.
Just graduated from high school, Be Perfect founder, Hal Hargrave Jr. suffered serious injuries during a freeway collision while driving a tractor trailer. The trailer rolled four times, and Hal suffered extensive injuries, including life changing ones causing damage to his spinal cord.
The recovery looked grim, but Hal never faltered. During his therapy, he met and befriended many SCI victims, all needing support in one form or another. He decided to make a difference and created the Be Perfect Foundation.
Lifetime costs for spinal cord injuries can total over $2.5 million per victim. In most cases, insurance only covers 50 to 65 percent of these costs over a lifetime. There are 13,000 new SCI victims each year. Quick math will show a huge financial burden for most SCI victims that far exceeds a return to an active lifestyle.
The Be Perfect Foundation is dedicated to not only supporting SCI victims emotionally, but also financially through an annual fundraiser and ongoing individual donations. This year, the organization's annual fundraiser, "These Boots Are Made for Walking," gathered more than 1,000 attendees and raised over $100,000. Kessler Alair contributed to this success by not only sponsoring the event, but collecting and donating amazing auction items.
In addition, in February Kessler Alair kicked off its Jars for Change campaign. Each Kessler Alair employee was given a mason jar, which they then festively decorated and placed on their desk. As clients come in, employees ask for a small change donation. Each Kessler Alair employee has teamed up with another (one from Upland office with one from Rancho office) to compete on who can raise the most change monthly. All of the "change" collected will then be matched by Kessler Alair and donated to Be Perfect.
Finally, we are planning a Kessler Alair/Be Perfect Bat-a-Thon and picnic on Oct. 19 at Claremont High School. Not only will this be a nice celebration of our anniversary, but also another way we will raise money and help support Be Perfect and its mission: "To restore hope, expand knowledge, and advance personal independence through a holistic, exercised-based approach to spinal cord injury recovery."
If you would like to learn more about Be Perfect or be a part of our efforts to give back to this life-changing organization, please visit beperfectfoundation.com.