Do you Uber?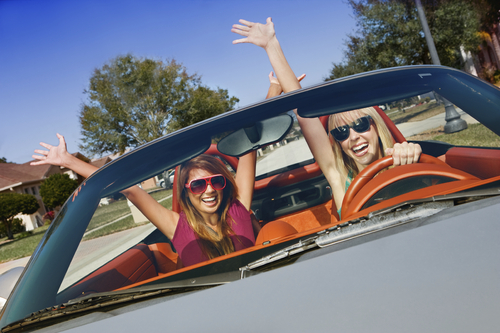 In case you have never heard about it, Uber, Lyft or Sidecar are a growing trend of ride-hailing services. Ride-hailing is when a network of people join an organization to put themselves "on call" to provide rides to other members. College students to soccer moms are involved in this part time business to earn a little extra cash. As tempting as it may be to quickly sign up, there are many insurance implications that are involved when you open yourself and your vehicle up to ride-hailing.
The standard personal lines auto policy does not cover you when you "ride-hail". When you use your car for transportation of people or products for a fee, it is considered commercial use and excluded under a personal lines policy. If you are providing a ride-hail service, please check with the company's insurance department to determine what gaps in coverage you may have. There is a current case that involves establishing when the ride-hailing insurance takes over and when, you, the driver is exposed without insurance.
In general, this type of vehicle usage is a new trend and although all the answers are not completely established, we do know that if you want to be an Uber, Lyft, or Sidecar driver you will want to visit their website and review the insurance coverage they provide when you are driving versus waiting for a fare.
Here are a few websites to help you get started on your coverage research:
http://blog.uber.com/ridesharinginsurance
https://www.lyft.com/drive/help/article/1229170
https://www.side.cr/policies/insurance/
Be sure to carefully study the legal terms, conditions and limits of liability to determine whether joining a ride-hail network company is right for you. The appropriate alternative option, if you're a ride-hail driver, is to obtain a commercial auto insurance policy which is specifically designed for this type of usage. Commercial auto insurance rates are not always higher priced, but even if it is, the highest price to pay is to have no coverage whatsoever under your private passenger auto insurance policy when an accident occurs.