Bunches of Family Fun from the Kessler Alair Family!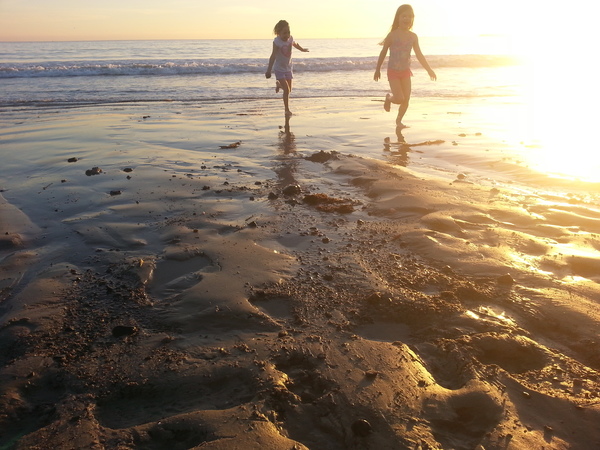 The Happening That's Happening From the IE to the OC in February 2016!

If you are like most of us here at Kessler Alair Insurance you work hard to play hard. For many of us filling our weekends with fun family activities is first priority when we clock out on Friday evening. Just because it is a little cold and rainy in the winter, families don't stop looking for fun things to do. Having our offices located in Newport Beach, Rancho Cucamonga and Upland California gives us a wide variety of events to choose from. Of course one of the best things about Southern California is the fact that you can go snowboarding in the morning and sit on the beach to watch the sunset all in the same day. We hope that you are "feeling the love" this February!

Whether you are in the Inland Empire or in Orange County and you are looking for a great thing to do this month here are a few ideas:
What to do in the Inland Empire?
February 11 - Valentine's Day Party - for Seniors at James L. Brulte Senior Center, 11200 Base Line Road, Rancho Cucamonga. From 9:00 am - 10:30 am. This event is in partnership with the VIP Club. Contact: Donna Castrejon at 909.477.2780. https://www.cityofrc.us/civica/calendar/aja/details.asp?EventDateID=346885
February 12 - Valentine's Murder Mystery - From 4:00 - 6:00 pm, Carnegie Cultural Center. All is fair in love and war at this murder mystery dinner. Bring your friends and see if you can use the clues to solve the crime. For teens ages 13 to 18 only. Call Youth Services Desk at 909.931.4213. http://www.ci.upland.ca.us/#Calendar_/_Updates
February 20 & 27 - Lakeshore Learning - Free crafts for kids, go to Lakeshore Learning for a FREE weekly craft! Address is 125 N. Mountain Avenue in Upland. Time: 11:00 am - 3:00 pm. Call 909.985.9945 for more information. http://ranchocucamonga.macaronikid.com/calendar/event/lakeshore-learning-free-crafts-for-kids-every-saturday/2016-02-20/c4680938/
Every Saturday - Fontana Farmer's Market - 8:00 am every Saturday morning. Residents enjoy locally grown fresh fruits and vegetables available every week at the Market. The Southland Farmer's Market Association (SFMA) has committed to bringing Fontana residents nutritious, in-season produce so residents have even more opportunities to make healthy food choices. The cost is free. Located at Center Stage Parking Lot, 8463 Sierra Blvd. in Fontana. For more information, call 909.429.7469 or visit: http://www.fontana.org/index.aspx?NID=2149
The Riverside Downtown Farmer's Market. The cost is free, located downtown Riverside - Main St. Riverside between 5th and 6th, in the arts and culture district of downtown Riverside. It provides a unique opportunity to shop for fresh fruits, vegetables, flowers, hummus, aged gouda cheese by Winchester Cheese Co., fresh baked bread from Old Towne Baking Co. and other specialty food items. For more info. call 714.345.3087 (Oscar De Leon). http://www.riversideca.gov/arts/farmers-market.asp
Ongoing Monthly Events in the Upland area:
Frank Bonelli Regional Park - From Jan. 27, 2016 until May 25th, 2016. Pack your picnic and head over to our local regional park. Winter entrance fee is free November through February on non holiday weekends. Come to Frank Bonelli Regional Park at 120 E. Via Verde Drive San Dimas. When: All Day. Who: The whole Family. How: Just Drive in. Cost: FREE. http://upland.macaronikid.com/calendar/event/frank-bonelli-regional-park/2015-12-01/c4495617/
Ongoing Until April 16, 2016 - Pick Your Own Oranges - Enjoy a "slice of LaVerne's Past" while picking some of the best oranges around. The Heritage Foundation offers you one of the last working orange groves in the area as a place to enjoy with your family. The historic Weber house will also be open for tours from 10:00 am to 12:00 pm. Orange picking will continue approximately through mid-March. Where: Heritage Park in LaVerne. When: 9:00 am - 3:00 pm. The entire family is welcome. How: Bags and sticks will be provided. Cost: Fill a bag for $5. Call: 909.293.9005. http://upland.macaronikid.com/calendar/event/pick-your-own-oranges/2016-02-06/c4668192/
Every Tuesday & Wednesday - Toddler Storytime at Upland Library - Come enjoy stories, song, flannel boards, puppets and fingerplays. Where: 10:15 pm - 10:35 am, lasts approximately 20 minutes. Who: 2 and 3 yr. olds. How: Just show up. Cost: FREE. For more info, please contact Youth Services Desk at 909.931.4213. http://upland.macaronikid.com/calendar/event/toddler-storytimeupland-library/2016-02-02/c4745158/
Every Saturday - LaVerne Fresh - Old Town Certified Farmer's Market. LaVerne Fresh is the source of the highest quality, seasonal and locally grown fresh fruits and vegetables, and delicious gourmet specialty foods, plants and flowers. The Market has something for everyone who eats......and is a fun and interesting gathering place, with weekly entertainment. Check it out and make it part of your Saturday morning routine! Rain or shine....Where: Old Towne LaVerne - at 3rd & D Streets. When: 8:00 am - 1:00 pm. Who: Entire Family! How: Just show up! Cost: Free Admission. More Info: Call 909.596.8706. http://www.ci.la-verne.ca.us/index.php/residents/event-calendar/icalrepeat.detail/2016/01/16/32511/-/la-verne-fresh-old-town-la-verne-certified-farmers-market and http://www.dailybulletin.com/lifestyle/20150416/fresh-farmers-market-opens-saturday-in-old-town-la-verne
Claremont Farmer's and Artisan's Market - Every Sunday from 8:00 am to 1:00 pm. A "must see" during weekly strolls on Sunday mornings. Sponsored by The Claremont Forum. Located on Second Street between Indian Hill Blvd. and Yale Ave. Free Admission. Phone - 909.626.3066. http://www.claremontforum.org/claremont-farmers-market/
Upland Flea Market - 4th Sunday of each month from 9 am - 3 pm. Antique and collectible vendors. For more info., call 951.751.7235 or 714.883.7051. http://www.historicdowntownupland.org/Photos.php
Ongoing Events in the Rancho Cucamonga area:
February 6- Home Depot's Free Kid's Workshop. Attend the FREE Kid's Workshops on the first Saturday of every month! Workshops teach children do-it-yourself skills, tool safety and instill sense of pride and accomplishment. All kids get to keep their craft and receive a FREE Kids Workshop Apron, commemorative pin and certificate of achievement. Where: Home Depot - All locations! When: 9:00 am - 12:00 pm. Who: Kids 5 to 12. How: Register at http://workshops.homedepot.com/workshops/kids-workshops . Cost: FREE!
February 2 - 6 - After School Blast @ Brunswick Bowling - Unlimited bowling, shoes, individual 1-topping pizza and small soft drink (Must be completed by 5:30 pm) Where: Brunswick Bowling, 7930 Haven Ave. Rancho Cucamonga. When: All Day. Who: K-12 students only. How: Call 909.945.9392. Cost: $9.99. http://ranchocucamonga.macaronikid.com/town/rancho...
Through February 14 - Fairytales Unscripted - Completely improvised plays in the style of classic fairytales. Mainstreet Theatre company presents this unique take on the world of fairy tales. Join in the fun as these master storytellers mix their wit, artistry and skill with Mainstreet's design sense- and our audiences imaginations! Each performance will include two completely improvised stories that no one has ever seen, and no one will ever see again! For ages 6 and up. Call the Box Office at 909.477.2752. Location: 12505 Cultural Center Drive in Rancho Cucamonga. http://www.lewisfamilyplayhouse.com/events/view.ph...
Every Monday in February - Munchkin Mondays@ Sky High Sports. Children 6 and under jump for just $7 on Mondays from 1-2 pm. at Sky High Sports - Ontario, 3230 Cornerstone Drive, Mira Loma. http://ranchocucamonga.macaronikid.com/calendar/ev...
V.I.P. Club - For only $5 per year you can become a member of one of the largest senior clubs in the area. Enjoy activities, trips and friendships with over 300 members. The club meets in the Rancho Cucamonga Hall located at Central Park on Thursdays at 9:00 am to 10:30 am. For more info, visit: https://www.cityofrc.us/cityhall/cs/seniors/programs/senior_clubs.asp
Sunday, Feb. 7 through Saturday, Feb. 13th - $7 Movies at Terra Vista 6 Cinemas - Come to Terra Vista 6 everyday of the week for the best movies, at the best prices in town! At only $7 a ticket for matinee showings before 5 pm, you won't find a better place to spend your days! Where: Terra Vista 6 Cinemas, 10701 Town Center Drive, Rancho Cucamonga. When: All Day. Who: Everyone. How: Just Show UP! Cost: $7 ticket before 5 pm EVERYDAY! For more info: Find them on Facebook at "Terra Vista 6 Cinemas". http://ranchocucamonga.macaronikid.com/calendar/event/5-movies-at-terra-vista-6-cinemas/2016-01-01/c3769529/
Every Tuesday - Chick-fil-A Family Night. Take the kids to Chick-fil-A for Kid's night every Tuesday for a complimentary craft! Where: Chick-fil-A Rancho Cucamonga just west of Day Creek and Foothill Blvd. When: 5:30 pm - 7:30 pm. Who: Kids and families. Cost: Free Crafts for the Kids. For more info: Call 909.899.4707. http://ranchocucamonga.macaronikid.com/calendar/ev...
Rhyme Time - This storytime focuses on little movers, caregiver bonding, active rhymes, music, dancing rhythm, play, stories and early literacy tips. For ages 30 months to 3 years and adult caregivers. Registration required. Times at Biane Library are on Tuesdays from 11:00 - 11:20 am. Times at Archibald Library are on Wednesdays from 11:00 - 11:20 am. Call 909.477.2720. https://www.cityofrc.us/civica/calendar/aja/details.asp?EventDateID=347367
Every Wednesday - $1 Hot Dogs at The Deli. Pick up the kids after school and head over to the Deli for $1 hot dogs! Try a TexMex or a Chilli Dog! All dogs are just $1 on Wednesdays! Where: The Deli, 9671 Foothill Blvd. (near Archibald on the SW corner). When: 11:00 am - 8:00 pm. http://ranchocucamonga.macaronikid.com/calendar/event/weenie-wednesday-1-hot-dogs-the-deli/2016-02-10/c4165628/
Mary Vagle Nature Center. 11501 Cypress Ave., Fontana, CA. It's so fun to have a family day out in nature! There is so much to explore for active families. You can enjoy a lovely walk along the nature trail which winds around the pond. Kids can have a great time spotting the local wildlife, or seeing if they can find the native plants currently in bloom. Or, for that extra learning experience, you can venture into the center itself and discover all the exhibits of the local animals, plants, geology and history. There is nothing better than learning about what you can see right in front of you! There are also programs with hands on approach to learning. For more info, call 909.349.6994. http://www.familydaysout.com/attractions-usa/the-mary-vagle-nature-center/
Mother Goose on the Loose. Mondays and Wednesdays at 12:00 noon at the Archibald Library Story Theater in Rancho Cucamonga. This is a fun, fast-paced storytime geared for children ages 0-3 years and is filled with rhymes, songs, lap-bouncers, movement, and of course classic Mother Goose rhymes. Walk-ins welcome. Limited seating - all walk in storytimes require buttons for each family member attending storytime and will be available at the Children's Information Desk 30 minutes before the program. Questions - 909.477.2720 Ext. 5025. https://www.cityofrc.us/cityhall/lib/kids/stories.asp
5 on 5 Basketball League - Men & Women - Sunday and Monday evening leagues are available for both recreational and competitive players of all ability levels. All games are played at the RC Family Sports Center. Registration is taken as a team. Call 909.477.2785. www.cityofrc.us/cityhall/cs/sports/adults/default.asp
Free Computer Classes - Archibald and Biane Libraries offering free classes covering a variety of computer-related topics such as Word, Excel, PowerPoint, E-Bay, Google and basic computer skills. Classes at Archibald are on Tuesdays at 6 pm and at Biane Library on Wednesdays at 6 pm and 1st Saturday of the month at 10 am. www.cityofrc.us/cityhall/lib/tech.asp
Farmer's Market Terra Vista Town Center - Every Thursday Rain or Shine! Come see the fresh fruits, vegetables and more on Thursdays and soon Saturdays at Terra Vista Town Center. 3 pm to 7 pm in the Farrell's Ice Cream Parlour and Restaurant.
Victoria Garden's Farmers Market- Every Friday 10am to 2pm- Held on South Main Street there will be vendors with specialty food and craft items. http://www.victoriagardensie.com/ifeature/2129987128/
Storytimes at the Paul Biane Library in Rancho Cucamonga http://www.cityofrc.us/cityhall/lib/kids/stories.asp
What to do in the Newport Beach area?
February 6 - Saturdays at South Coast REC - Introducing Saturdays @ South Coast REC, a new family-friendly adventure series for those interested in learning about gardening and food preservation. Mark your calendars now! Events will occur on February 6, April 2, June 4 and November 5, 2016 from 9:00 am -11:00 am at South Coast Research and Extension Center, 7601 Irvine Blvd., Irvine. The admission fee is $5 per person or $10 per family of 2 or more. Parking is free. Each event will feature topics related to gardening, composting, pest management, food safety and preservation, tool care, demonstration landscape tours, and make-and-take activities for kids. Visit this website to sign up: http://uccemg.com/?story=1798
February 6 - My Edible Garden with Steve Hampson - From 9:00 am - 11:00 am at Roger's Gardens, 2301 San Joaquin Hills Rd., Corona del Mar, CA. Master horticulturist, Steve Hampson, will discuss everything edible, including vegetables, herbs, fruits, berries and more. Emphasis this month will be on planting the last of the cool season vegetables, starting warm season vegetable transplants from seed, insect control and fertilizing of fruit trees. Steve will lead a lively and interactive discussion about what, where and when to plant, prune, feed and harvest. Bring your questions as well as your own tips and tricks, as audience participation is encouraged. Call 949.640.5800 for more info. Cost is FREE! http://www.visitnewportbeach.com/events/my-edible-garden-with-steve-hampson/
February 9 - Let's Talk Tech: Adobe Photoshop & Lynda.com - from 7-8 pm. Central Library Media Lab 1000 Avocado Ave. Join us in the Media Lab for an Intro to Photoshop with Lynda. com. Library Assistant Greg Johnson will help customers register with Lynda.com; present an overview of Photoshop CS6 Essential Training; provide helpful training to navigate and enhance Lynda.com tutorials. Customers are encouraged to bring headphones. http://www.newportbeachlibrary.org/events?trumbaEmbed=view%3Devent%26eventid%3D117812563
February 11 - Valentine Hearts and Crafts - At the Central Library Children's Room in Newport Beach, 1000 Avocado Ave. Little Valentines will love creating and even sharing sweet inspired crafts made straight from their hearts! No registration required. For children K - 3rd grade. Children must be accompanied by an adult. http://www.newportbeachlibrary.org/events?trumbaEmbed=view%3Devent%26eventid%3D116070294
February 20 & 21 - Daffodil Show at Roger's Gardens - Roger's Gardens is proud to announce our 3rd annual Daffodil show. Dozens of familiar and unusual California grown Daffodil varieties will be on display. Customers are invited to bring Daffodil (Narcissus) stems for entry and display. Please bring your entry, with the variety name, if known, before 11 am on Saturday. Flowers will be presented in four classes with prizes for the best three entries in each class and a "Best of Show". Entries will be on display until 5:00 pm on Sunday. For complete contest rules and details, go to the Seminar & Events section of rodgersgarden.com. http://www.visitnewportbeach.com/events/daffodil-show-at-rogers-gardens/
February 20 & 21 - Irvine Park Railroad Anniversary Celebration - Tickets: $2 each! Valid during the Anniversary Celebration weekend only. To celebrate our 20th year of business and to show our appreciation to all our loyal customers....we're rolling back to our original 1996 prices! Train rides, panning for gold, carnival games, bounce house, face painting, hot dogs and sodas, ice cream and free balloons. Park entrance fee: $5 per vehicle. For more info, call 714.997.3968. http://www.irvineparkrailroad.com/content/irvine-park-railroad-anniversary-celebration
Ongoing Events in Newport Beach
February 1 - 12 - Fashion Island, Judit Laufer Sculpture Exhibit at Central Library - Began January 13 and goes until February 12th, at Newport Beach Central Library, 1000 Avocado Ave. The Newport Beach City Arts Commission presents an exhibit of sculpture by local artist Judit Laufer. Canadian born Laufer has lived in California for over thirty years, the last nineteen in Newport Beach. Art has always been Laufer's true passion, and all her creative energy is spent sculpting. She has studied under tutelage of Paul Lucchesi and Eugene Daub just to name a few. Her art has been exhibited in the Best of the Best in Scottsdale, AZ. and many other venues. The exhibit is open to the public and will be displayed on the lower level of the Central Library during library hours. Call 949.717.3800. http://www.visitnewportbeach.com/events/judit-laufer-sculpture-exhibit-at-central-library/
February 1, 8, 22 & 29 - Lego Block Party - From 3-4 pm at Mariners Library, 1300 Irvine Ave. Design, build and invent with Legos at this fun, creative program! No registration required. Funded by generous contributions from the Friends of the Library.
http://www.newportbeachlibrary.org/events?trumbaEmbed=view%3Devent%26eventid%3D117244657
Science Saturdays - at ExplorOcean - a hands on program for families. ExporOcean offers families a fun, interactive hands-on experience to connect to the 7 essential principles of ocean literacy through Science Saturdays at ExplorOcean and Science Sundays at the Back Bay. Quick and engaging activities bring parents and children together as they make predictions, ask questions, problem-solve and think like scientists. Each month we will introduce new theme based on one of the Ocean Literacy Principles. Science Saturdays and Sundays are FREE and offered to children of all ages. Join us at noon and prepare to see your world in a whole new way! Program is ongoing, weather permitting. Location: ExplorOcean, 600 East Bay Ave., Newport Beach, from noon to 3:00 pm. Suitable for children 2-15. More info? Call 949.675.8915. http://www.planadayout.com/Activity/ExplorOcean/Science-Saturdays-1197
Boomers! Fountain Valley - When it comes to fun, we've got it all. Attractions: Whirlybird, Miniature Golf, Go Karts, Bumper Boats, Rock Wall, Batting Cages, Kiddie Rides, Game Room. Hours of Operation: M-Th 12:00 pm - 9:00 pm, Fridays 12:00 pm - 11:00 pm, Saturdays 10:00 am - 11:00 pm, Sundays 10:00 am - 9:00 pm. Location: 16800 Magnolia Street, Fountain Valley, Orange Co. 92708. Admission: FREE to all! There may be a cost depending on the activity you participate in. There are lots of specials, so look online. Free parking. Suitable for ages 3-17. Event Contact Info: 714.842.1111. http://www.planadayout.com/Activity/Boomers-Fountain-Valley-43
Environmental Nature Center - 1601 E. 16th St., Newport Beach. Founded in 1972, the Nature Center is known to thousands of visiting students through the years as the "ENC". It is a fascinating combination of 15 California native plant communities, wildlife habitats, walking trails, Free museum and children's play/learning center. It's a sanctuary from life's pressures and a place of learning. It is visited by thousands annually. For more info, call: 949.645.8489. http://www.tripadvisor.com/Attraction_Review-g32780-d3653262-Reviews-Environmental_Nature_Center-Newport_Beach_California.html
Every Saturday and Sunday morning beginning September 5 and continues year round. One of the best ways to appreciate Upper Newport Bay is to get out on the water, experience the tranquility and see pelicans, terns and egrets flying by you. Kayaking is fun and easy. The Newport Bay Conservancy offers a 2-hour guided kayak tour of the Back Bay in the heart of Newport Beach. This is great for novice and the experienced. They will make several stops on the way. Rain cancels the event. Where: Meet at the Newport Aquatic Center. When: 10:00 am - 12:00 pm every Saturday and Sunday. Who: Ages 8 and older. How: RSVP to 949.923.2269. Cost: $25 per person. www.newportbay.org
Sunset Cruise - Newport Beach, Every night. Choose from 1 of 2 cruises. The Fiesta Newport Beach Cruise includes live Latin Music, complimentary chips and salsa and an unlimited drink special of $15. The Newport Beach Sunset Cruise will also include the beautiful sunsets of Newport Beach. Each cruise is 1 1/2 hours. You will tour Newport Bay as well as the famous Newport Beach coastline. Upstairs sundeck, indoor salon and many other comforts are offered. Price $25. Location: Newport Landing/Newport Bay, 309 Palm St. Suite A. For more info call 949.675.0551. http://www.cruisenewportbeach.com
If you know of some family fun that should be added to this list for the IE to the OC then please let us know with a note! Send us a picture of you at these events to share with us to share on FB. Have a great time making memories with your Family!