---
The Happening That's Happening From the IE to the OC in May 2018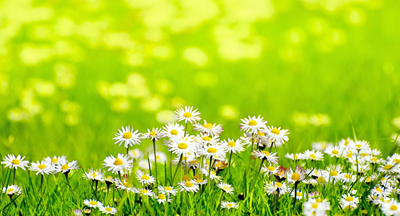 If you are like most of us here at Kessler Alair Insurance you work hard to play hard.  For many of us, filling our weekends with fun family activities is first priority when we clock out on Friday evening and like the old saying goes...April showers bring May flowers! It's gorgeous outside right now. Let's enjoy the beauty, the last few week of school and let's take advantage of all our communities have to offer. Having our offices located in Newport Beach, Rancho Cucamonga and Upland California gives us a wide variety of events to choose from.  Of course one of the best things about Southern California is the fact that you can go snowboarding in the morning and sit on the beach to watch the sunset all in the same day. 

Whether you are in the Inland Empire or in Orange County and you are looking for a great thing to do this month here are a few ideas:
What to do in the Upland and Rancho Cucamonga Area
May 5 – 20 – Mainstreet Theatre Company Presents – "Frederick" – Located at Lewis Family Playhouse in Rancho Cucamonga - In this charming musical adaptation of the award-winning book by Leo Lionni, all the mice are busy gathering supplies and getting ready for winter, except for Frederick, who seems to have his head in the clouds. But when winter comes, it's Frederick's collection of memories about the colors and beauty of nature that sustain his friends through the dark days. The foot-tapping country and folk-infused score only adds to the fun, making this show a perfect introduction to musical theatre for our youngest audiences. Please call: 909.477.2752 or visit: https://www.lewisfamilyplayhou...
May 3, 10, 17, 24 & 31 – Handel's Ice Cream $1.25 Thursday in Rancho Cucamonga Everyone is invited! Cost is $1.25 per ice cream cone. Since 1945, Handel's Homemade Ice Cream & Yogurt is made fresh every day on the premises. They use products, equipment, methods, and recipes exclusive only to Handel's. Each batch is made in freezers specifically designed to create Handel's distinctively smooth and creamy texture. Our philosophy is to use the best ingredients available and always in abundance. Enjoy a Handel's $1.25 ice cream cone on Thursday. Just show up! https://ranchocucamonga.macaro...
May 25 – Ontario Senior Center Friday Night Dance – 6:00 – 9:00 pm, 225 E "B" Street, Ontario, CA. Cost: $4. Ballroom style dancing on a beautiful wood floor featuring Live Music. Healthy snack included. Doors open at 5:45 pm. Ages 50+. For more information, please call (909) 395-2021. Visit: http://www.ontarioca.gov/event...
May 2 – 16 – Inland Valley Reperatory Theatre Presents The Great Gatsby – 7:30 – 10:00 pm, located at Candlelight Pavilion, 455 West Foothill Blvd. In Claremont. Jay Gatsby, a self-made millionaire, passionately pursues the elusive Daisy Buchanan. Nick Carraway, a young newcomer to Long Island, is drawn into their world of obsession, greed and danger. The breathtaking glamour and decadent excess of the Jazz Age come to the stage in F. Scott Fitzgerald's classic novel, and in Simon Levy's adaptation, approved by the Fitzgerald Estate. For more info call: 909.859.4878. http://lavernechamber.chamberm...
Ongoing Monthly Events in the Upland and Rancho Cucamonga area:
May 4, 11, 18, & 25 – WW Zumba! - 9:00 am – 10:00 am located at Westwind Community Center, 2455 E Riverside Dr., Ontario. Cost is FREE!! Join the NEW Zumba Class geared for the Active Adult. This is a new way to dance yourself into shape. We are all beginners, give it a try! Ages 50+. For more information, please call (909) 395-2506 or visit: http://www.ontarioca.gov/event...
May 6, 13, 20 & 27 - Claremont Artisans and Farmers Market – Every Sunday, rain or shine. 8:00 am – 1:00 pm – FREE – located on Indian Hill Ave. and 2nd Street in Claremont Village. Voted best farmer's market in the Inland Empire (Los Angeles Times, 2012), the Farmers & Artisans Market was founded in 1996 to connect California farmers and artisans to the local community, and features over 100 grower and artisan members sharing their goods and services throughout the year. Highlights include Certified Organic Produce, Specialty Artisans & Crafts, and Flowers & Plants Sponsored by The Claremont Forum. http://discoverclaremont.com/e... and also visit: http://www.sustainableclaremon...
Each Saturday Morning – Children's Storytime @ Barnes & Noble – Go to Barnes & Noble each Saturday morning for storytime. Check the schedule for a different story each week. Where: Barnes & Noble in Rancho Cucamonga, Montclair Plaza, 5183 Montclair Plaza Lane. When: 11:00 am – 12:00 pm. All children are invited to come. Cost is FREE. Call 909.399.1966 or visit: https://stores.barnesandnoble.com/store/2242# and: http://ranchocucamonga.macaron...
Mother Goose on the Loose. Mondays at 12:00 pm at the Biane Library in Rancho Cucamonga. This is a fun, fast-paced story time geared for children ages 0-3 years and is filled with rhymes, songs, lap-bouncers, movement, and of course classic Mother Goose rhymes. Walk-ins welcome. Limited seating - all walk in story times require buttons for each family member attending story time and will be available at the Children's Information Desk 30 minutes before the program. Questions - 909.477.2720 Ext. 3975. https://www.cityofrc.us/cals/d...
Fontana Community Senior Center – Monday through Friday 7:00 am – 8:00 pm. Located at 16710 Ceres Ave., Fontana, CA. The Fontana Community Senior Center is designed to cater to community members that are 55 years of age and older. Inside this beautiful two-story, 43,000+ square-foot center, there are many rooms that meet and exceed the needs of Fontana's seniors. Arts and crafts room, Art gallery, Banquet and conference rooms, Billiards room and card parlor, Computer lab and digital theater, Library and sitting areas. Call 909.854.5151 or visit: https://www.fontana.org/384/Fo... for more information.
Every Saturday in May – Michaels Kid's Club – 10:00 am – 12:00 pm – at Rancho Cucamonga at the Terra Vista Town Center in Rancho Cucamonga. Kids 3 and up are invited. $2 or $5 per project. They craft, you shop! Kids 3 and up can enjoy a quick project and take home a finished masterpiece. Sign up in store, online, or just drop in. $2 (ages 3 - 8) or $5 (ages 6+) per project, supplies included. Parent or guardian must remain on premises during the event. Call the store at 909.291.8768 to register in advance. Visit: https://ranchocucamonga.macaro...
What to do in the Newport Beach area:
May 19 – Irvine, Composting in Small Places – 9:00 am – 12:00 pm. Located at South Coast Research and Extension Center, 7601 Irvine Blvd. in Irvine. Participants will learn about composting and turning a compost pile. You will also learn to harvest worm compost and build your own worm bin to take home. Turn your discarded landscape and kitchen materials into black gold for your garden, improving the quality of your soil while reducing waste. There is a $50 fee. Please visit: http://mgorange.ucanr.edu/?cal....
May 19 – Aquarium of the Pacific – Parent and Me Octopus – From 10:00 – 11:30 am – at 100 Aquarium Way in Long Beach, CA. Join the Aquarium for a fun and interactive class for the whole family. Parent and Me classes allow adults and children to learn together through play, movement, and exploration. Children will use their observation skills to explore shapes, colors, and textures while touching animals in a private classroom, touring Aquarium exhibits, and participating in hands on activities related to the theme. After your class, revisit your favorite exhibits. Aquarium admission is included! Call 562.590.3100 or visit: http://www.aquariumofpacific.o...
May 8, 15, 22 and 29 - Storytime @ Pottery Barn Kids – 11:00 am – 11:30 am. Located at 3333 Bristol St., Costa Mesa. Kids of all ages are invited to join us for story time every Tuesday. Members receive an official Book Club Passport at their first story time, and a special gift after attending five story times. For more information, call: 714.427.0813 or visit: https://www.potterybarnkids.co...
Ongoing Events in Newport Beach/Orange County Area
May 7 – July 6 - "Behind the Brushstrokes" - Paintings by James Strombotne - span class="Apple-converted-space"> Newport Beach City Arts Commission presents an exhibition of paintings by reknown artist James Strombotne, who will be making a return visit to the Newport Beach Central Library gallery. Since his first one-man show in 1956, James Strombotne has captivated audiences with his provocative paintings, drawings, prints and sculpture. Strombotne Studio is the official online site for this nationally recognized American artist.
James Strombotne's resume includes over 100 one-man shows including 14 retrospectives. His work is housed in many of the finest public collections in the country and is also included in numerous prestigious private collections. The exhibition will be on display during library operating hours, May 7 through July 6, 2018. For more info, visit: http://www.newportbeachca.gov/...
May 19, July 21 & September 15 - Monthly Movies in the Park – Movie begins at dusk. Located at Hurless Barton Park, 4601 Casa Loma Ave, Yorba Linda, CA. Come watch on our all new 20ft inflatable movie screen! All movies will begin at dusk. Seating will be available on the grass, so bring a blanket or low lawn chair. If you choose to bring a chair, please sit in the back or on the side, so as not to block the view of others. For the comfort of the audience, dogs are not recommended. For more information, please call (714) 961-7192. May - "Jumanji". July - "Coco". September - "Despicable Me". Parking and Admission is FREE. Visit: https://www.planadayout.com/Ac...
May 27 - Reading in the Redwoods @ Environmental Nature Center – 9:30 – 11:00 am. Join us for a "Tree Hug Hike" out to the Redwood Forest with Valerie Bain. Valerie will read a story under the canopy of our tallest trees while your family relaxes together on a blanket or towel. Afterward children and their adults will do a craft and or activity. Parents remain with children at all times. All ages welcome. Bring your own blanket or towel. Check calendar for themes. Located at 1601 E 16>span class="TextRun SCXW12983868" xml:lang="EN-US" lang="EN-US"> Street, Newport Beach. Activity occurs once a month until June 10, 2018. For more info: Call 949.645.8489 or visit: https://www.planadayout.com/Ac...
Orange County Museum of Art – span class="Apple-converted-space"> https://www.planadayout.com/Ac... and http://www.ocma.net/
Every Tuesday Night in May - Street Fair and Farmer's Market @ Downtown Huntington Beach – 5:00 – 9:00 pm. Located at 200 Main Street in Huntington Beach. Surf City Nights is a weekly street fair & certified farmer's market. Located on Main Street 1st-3rd blocks between PCH & Orange Street. Farmer's Market: fresh cut flowers, original crafts, local honey, fresh baked goods, dried fruits & nuts. Merchant Venders: Original artwork, glass & ceramics, clothing & couture, gifts & collectibles. Food Vendors: hot or cold sandwiches, food plates, soups & seasonal snacks, ethnic & American cuisine, dessert & delights, beverages. Live entertainment: musical groups & soloists, bubble man, pirates, magicians, kids' activities, balloon artist, face painting, inflatables. Admission and parking free. Visit: http://www.surfcitynights.com/
Every Sunday in May – Newport Beach Farmer's Market – 9:00 am – 1:00 pm, at 1 Newport Pier in Newport Beach. Our Newport Beach Farmers' Market is an ultimate Southern California experience, located right next to the beach on the Newport Beach Pier. Just steps away from the famous Dory fish market and beachfront shops and restaurants, this market is a staple for locals and a reason to make Newport Beach a Sunday destination! Every Sunday come rain or shine! http://www.farmermark.com/newp...
Newport at Night – Don't miss out on Newport at Night. At Cruise Newport Beach, we offer unforgettable oceanic adventures. With daily whale watching tours, sunset cruises, and evening entertainment on the water, you'll be able to grab a drink or two and set sail. Starting at sunset, the twinkling lights of Newport Harbor flicker on, and the night begins. From concerts on the beach, to private karaoke parties on a ship, Cruise Newport Beach offers different activities and events for those who love happy hours on the beach. We also offer boat & yacht rentals to Southern California residents...so give us a call for your next event, wedding, office get-together or holiday party! Call 949-673-1489 or book online to reserve your cruise today! http://www.cruisenewportbeach....
If you know of some family fun that should be added to this list for the IE to the OC then please let us know with a note! Send us a picture of you at these events to share with us to share on FB.  Have a great time making memories with your Family!