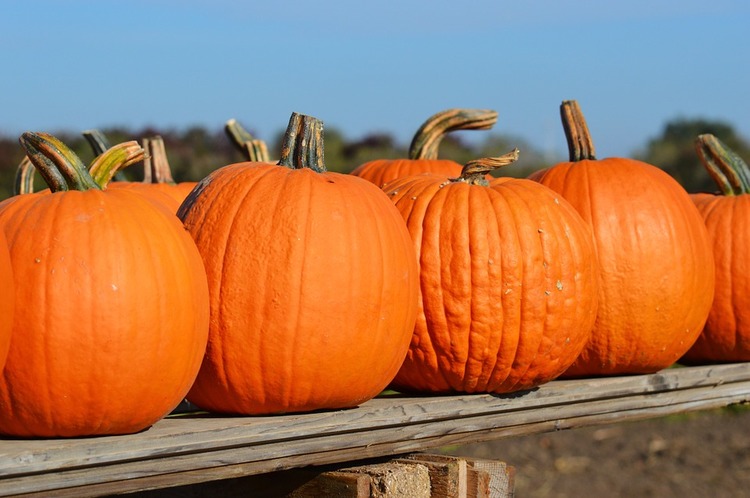 October is one of the best months of the year. Our Southern California weather is perfect - offering mild, sunny weather and plays host to lots of annual fall festivals, seasonal events, and more. Fall is the perfect time to unleash your creative side and make festive snacks, decorate for Halloween and embrace the outdoors! If you are like most of us here at Kessler Alair Insurance you work hard to play hard. For many of us filling our weekends with fun family activities is first priority when we clock out on Friday evening. Having our offices located in Newport Beach, Rancho Cucamonga and Upland California gives us a wide variety of events to choose from. Of course one of the best things about Southern California is the fact that you can go snowboarding in the morning and sit on the beach to watch the sunset all in the same day.
Whether you are in the Inland Empire or in Orange County and you are looking for a great thing to do this month here are a few ideas:
What to do in the Upland and Rancho Cucamonga Area
October 4, 11, 18, & 25 – Handel's Ice Cream $1.35 Thursday – Everyone is invited! Cost is $1.35 per ice cream cone. Since 1945, Handel's Homemade Ice Cream & Yogurt is made fresh every day on the premises. They use products, equipment, methods, and recipes exclusive only to Handel's. Each batch is made in freezers specifically designed to create Handel's distinctively smooth and creamy texture. Our philosophy is to use the best ingredients available and always in abundance. Enjoy a Handel's $1.35 ice cream cone on Thursdays! Just show up! Call: 909.989.7065 or visit: https://ranchocucamonga.macaro...
October 31 – Children's Halloween Party – 5:30 – 8:00 pm in the Community Center, 5111 Benito Street, Montclair, CA. For children 12 years old and younger. Parents must accompany children at the party. Candy, games, refreshments, costume contest, prizes. Costume contest at 6:45 pm. Visit: https://www.cityofmontclair.or...
October 31 – Halloween Spooktacular – 3:00 – 6:00 pm – located at Claremont Village and Depot in Claremont, CA. This event, sponsored by the City of Claremont, Claremont Lincoln University, and local businesses, provides children ages 2-12 with an unforgettable, fun, and entertaining experience in an environment that is a safe alternative to traditional door-to-door "Trick or Treating." FREE Admission. A variety of roving entertainment will be provided throughout the Village and many local businesses and shops will be handing out candy to children of all ages. Call 909.399.5490 for more information or visit: http://www.ci.claremont.ca.us/...
October - Every Friday Night – Claremont Friday Nights Live! - From 6:00 – 9:00 pm. FREE!! Come stroll, eat, shop, and browse while enjoying terrific FREE live music throughout the Claremont Village. Bands will be performing Fridays from 6 pm – 9 pm, from the first Friday in May through to the last Friday in October. Located at 205 Ave. in Claremont. Please visit: https://discoverclaremont.com/...
Beginning October 5 – Art Exhibit – Primal Nature – Animalia by Women – Friday, Saturday and Sunday - Noon – 4:00 pm, located at Claremont Museum of Art, 200 W 1st Street, in Claremont. Animals, both real and fantastic, occupied an important place in artistic expression in mid- twentieth century Claremont, appearing in the work of ceramists, painters, enamelists, and sculptors. The exhibition, Primal Nature: Animalia by Women in Post-War Claremont focuses on this phenomenon, particularly in the work of women artists who played a vital role in the development of the arts in Claremont. The exhibition, curated by Susan M. Anderson, will be on view at the Claremont Museum of Art, located in the historic Claremont Depot. For more information, call: 909.621.3200 or visit: https://discoverclaremont.com/...
Every Sunday Come Rain or Shine - Claremont Artisans and Farmers Market - 8:00 am – 1:00 pm – FREE – located on Indian Hill Ave. and 2nd Street in Claremont Village. Voted best farmer's market in the Inland Empire (Los Angeles Times, 2012), the Farmers & Artisans Market was founded in 1996 to connect California farmers and artisans to the local community, and features over 100 grower and artisan members sharing their goods and services throughout the year. Highlights include Certified Organic Produce, Specialty Artisans & Crafts, and Flowers & Plants Sponsored by The Claremont Forum. http://discoverclaremont.com/e... and also visit: http://www.sustainableclaremon...
Each Saturday Morning – Children's Storytime @ Barnes & Noble – Go to Barnes & Noble each Saturday morning for storytime. Check the schedule for a different story each week. Where: Barnes & Noble in Rancho Cucamonga, Montclair Plaza, 5183 Montclair Plaza Lane. When: 11:00 am – 11:30 am. All children are invited to come. Cost is FREE. Call 909.399.1966 or visit: https://stores.barnesandnoble.com/store/2242# and: http://ranchocucamonga.macaron...
Every Monday in October - Mother Goose on the Loose. Mondays at 12:00 pm at the Biane Library in Rancho Cucamonga. This is a fun, fast-paced story time geared for children ages 0-3 years and is filled with rhymes, songs, lap-bouncers, movement, and of course classic Mother Goose rhymes. Walk-ins welcome. Limited seating - all walk in story times require buttons for each family member attending story time and will be available at the Children's Information Desk 30 minutes before the program. Questions - 909.477.2720 Ext. 3975. https://www.cityofrc.us/cals/d...
What to do in the Newport Beach area:

October 7 – Anaheim – Water Better, Not Wetter – 9:00 am – 10:00 am, located at Anaheim Packing District, 440 S Anaheim Blvd., Anaheim, CA. Learn how to have a beautiful landscape using less water. A UCCE Master Gardener will teach you about irrigation, plant selection, and water conservation. Call 714.533.7225 for more info. Or visit: http://mgorange.ucanr.edu/?cal...
Saturdays and Sundays beginning Sept. 29 – Oct. 31 – Knott's Spooky Farm @ Knott's Berry Farm – 9:00 – 5:00 pm, located at Knott's Berry Farm, 8039 Beach Blvd., Buena Park, CA. Southern California's premier family-friendly Halloween event, Knott's Spooky Farm, takes place weeks in the fall. The kid-inspired "spooky" celebration features activities for ages 3-11, including trick-or-treating, themed rides, a live show and costume contest with Snoopy and the Peanuts Gang, and a Dia De Los Muertos Celebration. The fall daytime Seasons of Fun event is included with regular park admission or your 2018 Season Pass. For more info, call: 714.220.5200 or visit: https://www.knotts.com/play/sp...
October 1 – 31 – Pumpkin Patch – 10:00 am – 6:00 pm – Located at Irvine Park Railroad, 1 Irvine Park Rd., Irvine, Ca. Irvine Park Railroad's 13th annual Pumpkin Patch is fun for the entire family. Children and adults are invited to the Pumpkin Patch which is open daily at 10:00 am, beginning September 15th through October 31st. Irvine Park Railroad is located inside of Irvine Regional Park in the foothills of Orange, California. Pumpkin Patch activities include: Train rides, hay rides, panning for gold, a child-friendly haunted house, a hay maze, a moon bounce, pumpkin ring toss, carnival games, cookie decorating, John Deere tractor racers, face painting, picture stands, great food, and a lot more. Admission is FREE. For more information, please call: 714.997.3968. Or please visit: https://www.irvineparkrailroad...
October 10 – Haunted Fullerton Walking Tours – 6:00 – 8:30 pm, located at Fullerton Downtown Plaza, 125 E Wilshire Ave. in Fullerton, CA. A hauntingly good time is in the offing when the Fullerton Museum Center's popular "Haunted Fullerton Walking Tours" return for their 18th season in September. Find out: Who's swinging on the chandeliers at Plummer Auditorium? Who is Lillian and why does she leave the light on? What spirit is whispering names at the Villa Del Sol? Due to popularity, the tours book up fast, and persons interested in participating are strongly advised to get their registrations in early. The tour is not recommended for children under age 13. For more information, please call: 714.738.6545 or visit: https://www.cityoffullerton.co...
October 13 – San Juan Capistrano – Cool Season Vegetables – 9:00 am – 10:00 am, located at Reata Park, 28632 Ortega Highway, San Juan Capistrano, CA. This class will familiarize you with crops which will grow during the fall in our temperate climate. The class will also cover general vegetable gardening and how to get the most out of a small space. Call: 949.493.5911. Visit: http://mgorange.ucanr.edu/?cal... for more information.
October 14 – Fall Faire and Pumpkin Patch – From 10:00 am – 3:00 pm – located at Environmental Nature Center, 1601 E Sixteenth Street, Newport Beach, CA. Join the fun at the ENC's annual Fall Faire and Pumpkin Patch! The Fall Faire has been an ENC tradition since 1977. Face painters will paint spiders, bats, and pumpkins on faces and Henna tattoo artists will create designs on hands and feet. The Fall Faire will also feature pony rides, a petting zoo, games like Trash Tumble and Froggie Flip, and crafts including Water Bottle Piggy Banks for children to enjoy. Laguna Beach DJ's will provide live music for guests to dance to. The OC Bird of Prey Center, the Youth Singers of Orange County, and the Sweetwater Creek Band will provide entertainment. Food and beverages will be available for purchase from the ENC's restaurant sponsors. For more information, please call: 949.645.8489 or visit: https://www.planadayout.com/Ac...
October 20 – Irvine – Creating a Succulent Centerpiece – 10:00 am – 11:00 am, located at Great Park Farm and Food Lab, 14280 Cadence, Irvine, CA. Celebrate autumn by creating a Succulent Pumpkin Centerpiece. Learn about starting new succulent plants from cuttings and which types work best for pumpkin centerpieces. A UCCE Master Gardener will demonstrate how to create one at home. Contact: 949.724.6247 for more information. Also visit: http://mgorange.ucanr.edu/?cal...
October 31 – Castle Haunted Mansion – 5:00 – 10:00 pm – located at Castle House, 9001 Bermuda Drive, Huntington Beach, CA. One night only on Halloween after dark, the Huntington Beach haunted Mansion. Bring the kids, we need the meat! Suitable for ages 8 and up. Admission: FREE!!
October 6 – Roots n' Shoots at Oak Canyon Nature Center – from 1:00 – 2:30 pm – located at 6700 E Oak Canyon Walnut Road in Anaheim. This is a weekly event taking place every Saturday. Like nature? Need community service hours? Grab your jeans and head down to OCNC! Come join us for 1.5 hours a week as we maintain trails and keep Oak Canyon looking good! Possible activities include: trail clearing, stream maintenance, non-native plant removal, and habitat restoration. All work materials provided. FREE. For more information call: 714.998.8380 or visit: https://www.planadayout.com/Ac...
October 1 – October 31 – Halloween Time at Disneyland – Located at Disneyland, 1313 South Harbor Blvd., Anaheim, CA. Suitable for ages 1+. The happiest place on earth just got spookier! Break out your broomsticks! From September 7 through October 31, Disneyland Park and Disney California Adventure Park will host Halloween Time at the Disneyland Resort, a park-to-park spooktacular brimming with some of Disney's best moonlit magic. Boys and ghouls of all ages will find fiendishly themed attractions, ear-ily awesome entertainment and villain encounters that'll wake the dread! For questions, call: 714.781.4565. Or visit: https://disneyland.disney.go.c...
Newport Theatre – Located at 2905 East Coast Highway, Corona del Mar, CA. The new Port Theatre reopened to serve the community on Friday, July 20, 2012, with a slate of quality films including Bernie, Safety Not Guaranteed, and First Position during its first week of opening. After nearly fifteen years of hiatus and extensive renovations, the theatre intends to provide the residents of Corona del Mar, Newport Beach, and beyond with a best-in-class movie going experience. For more information, call 949.723.6333 or visit: http://portnewport.com/
Orange County Museum of Art – The Orange County Museum of Art enriches lives through modern and contemporary art. This museum is the premier visual arts organization in Orange County, serving a population of nearly three million residents in one of the fastest-growing metropolitan areas in the country. More than 40,000 visitors come annually. Some 15,000 children and adults participate in award winning educational programs. Open Wednesday through Sunday. Closed on Some holidays. Located at: 850 San Clemente Drive in Newport Beach. Free on Fridays. Call 949.759.1122. https://www.planadayout.com/Ac... and http://www.ocma.net/
Every Tuesday Night Street Fair and Farmer's Market @ Downtown Huntington Beach – 5:00 – 9:00 pm. Located at 200 Main Street in Huntington Beach. Surf City Nights is a weekly street fair & certified farmer's market. Located on Main Street 1st-3rd blocks between PCH & Orange Street. Farmer's Market: fresh cut flowers, original crafts, local honey, fresh baked goods, dried fruits & nuts. Merchant Venders: Original artwork, glass & ceramics, clothing & couture, gifts & collectibles. Food Vendors: hot or cold sandwiches, food plates, soups & seasonal snacks, ethnic & American cuisine, dessert & delights, beverages. Live entertainment: musical groups & soloists, bubble man, pirates, magicians, kids' activities, balloon artist, face painting, inflatables. Admission and parking free. Visit: http://www.surfcitynights.com/
Every Sunday – Newport Beach Farmer's Market – 9:00 am – 1:00 pm, at 1 Newport Pier in Newport Beach. Our Newport Beach Farmers' Market is an ultimate Southern California experience, located right next to the beach on the Newport Beach Pier. Just steps away from the famous Dory fish market and beachfront shops and restaurants, this market is a staple for locals and a reason to make Newport Beach a Sunday destination! Every Sunday come rain or shine! http://www.farmermark.com/newp...
Newport at Night – Don't miss out on Newport at Night. At Cruise Newport Beach, we offer unforgettable oceanic adventures. With daily whale watching tours, sunset cruises, and evening entertainment on the water, you'll be able to grab a drink or two and set sail. Starting at sunset, the twinkling lights of Newport Harbor flicker on, and the night begins. From concerts on the beach, to private karaoke parties on a ship, Cruise Newport Beach offers different activities and events for those who love happy hours on the beach. We also offer boat & yacht rentals to Southern California residents...so give us a call for your next event, wedding, office get-together or holiday party! Call 949-673-1489 or book online to reserve your cruise today! http://www.cruisenewportbeach....
If you know of some family fun that should be added to this list for the IE to the OC then please let us know with a note! Send us a picture of you at these events to share with us to share on FB. Have a great time making memories with your Family!