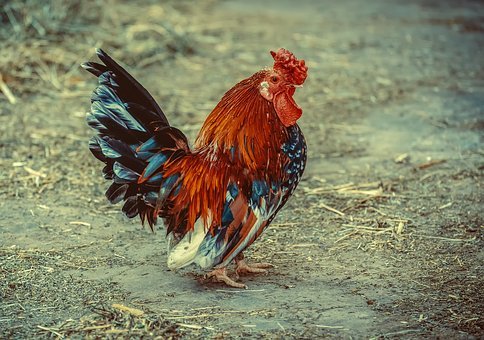 Fun fact: Did you know? Many people report feeling drowsy after eating a Thanksgiving meal. Turkey often gets blamed because it contains tryptophan, an amino acid that can have a somnolent effect. But studies suggest it's the carbohydrate-rich sides and desserts that allow tryptophan to enter the brain. In other words, eating turkey without the trimmings could prevent that post-Thanksgiving energy lull. We look forward to Thanksgiving each year - it is such a great time to focus on all that we are thankful for and to really reflect on what we are grateful for. "Gratitude unlocks the fullness of life. It turns what we have into enough, and more. It turns denial into acceptance, chaos to order, confusion to clarity. It can turn a meal into a feast, a house into a home, a stranger into a friend. Gratitude makes sense of our past, brings peace for today, and creates a vision for tomorrow." - Melody Beattie
If you are like most of us here at Kessler Alair Insurance you work hard to play hard. For many of us filling our weekends with fun family activities is first priority when we clock out on Friday evening. Having our offices located in Newport Beach, Rancho Cucamonga and Upland California gives us a wide variety of events to choose from. Of course one of the best things about Southern California is the fact that you can go snowboarding in the morning and sit on the beach to watch the sunset all in the same day
Whether you are in the Inland Empire or in Orange County and you are looking for a great thing to do this month here are a few ideas:
What to do in the Upland and Rancho Cucamonga Area

November 6 – Turkey Time for Adults – 7:00 – 8:00 pm, located at Ovitt Family Community Library, 215 East C Street, Ontario, CA. Prepare for your Thanksgiving feast. Enhance your holiday with this adult level craft at the Library. Materials provided while supplies last. Location: Meeting Room. Free for ages 18+ For more information please call 909.395.2205
November 8, 15, 22, and 29 – Handel's Ice Cream $1.35 Thursday – Everyone is invited! Cost is $1.35 per ice cream cone. Since 1945, Handel's Homemade Ice Cream & Yogurt is made fresh every day on the premises. They use products, equipment, methods, and recipes exclusive only to Handel's. Each batch is made in freezers specifically designed to create Handel's distinctively smooth and creamy texture. Our philosophy is to use the best ingredients available and always in abundance. Enjoy a Handel's $1.35 ice cream cone on Thursdays! Just show up! Call: 909.989.7065 or visit: https://ranchocucamonga.macaro...
November 14 – Family Movie Night – 6:00 – 8:00 pm – located at Ovitt Family Community Library, 215 East C Street, Ontario, CA in the story room. Bring the family and come enjoy a family friendly movie along with a bag of popcorn. Free for families. For more information please call 909.395.2207. Please visit: https://www.ontarioca.gov/even...
Going until Jan. 6, 2019 – Art Exhibit – Primal Nature – Animalia by Women – This event goes until January 6, 2019 and occurs Friday, Saturday and Sunday - Noon – 4:00 pm and the first Saturday of every month from 6:00 – 9:00 pm, located at Claremont Museum of Art, 200 W 1st Street, in Claremont. Animals, both real and fantastic, occupied an important place in artistic expression in mid- twentieth century Claremont, appearing in the work of ceramists, painters, enamelists, and sculptors. The exhibition, Primal Nature: Animalia by Women in Post-War Claremont focuses on this phenomenon, particularly in the work of women artists who played a vital role in the development of the arts in Claremont. The exhibition, curated by Susan M. Anderson, will be on view at the Claremont Museum of Art, located in the historic Claremont Depot. For more information, call: 909.621.3200 or visit: https://discoverclaremont.com/...
Every Sunday Come Rain or Shine - Claremont Artisans and Farmers Market - 8:00 am – 1:00 pm – FREE – located on Indian Hill Ave. and 2nd Street in Claremont Village. Voted best farmer's market in the Inland Empire (Los Angeles Times, 2012), the Farmers & Artisans Market was founded in 1996 to connect California farmers and artisans to the local community, and features over 100 grower and artisan members sharing their goods and services throughout the year. Highlights include Certified Organic Produce, Specialty Artisans & Crafts, and Flowers & Plants Sponsored by The Claremont Forum. http://discoverclaremont.com/e... and also visit: http://www.sustainableclaremon...
Each Saturday Morning – Children's Storytime @ Barnes & Noble – Go to Barnes & Noble each Saturday morning for storytime. Check the schedule for a different story each week. Where: Barnes & Noble in Rancho Cucamonga, Montclair Plaza, 5183 Montclair Plaza Lane. When: 11:00 am – 11:30 am. All children are invited to come. Cost is FREE. Call 909.399.1966 or visit: https://stores.barnesandnoble.com/store/2242# and: http://ranchocucamonga.macaron...
Every Monday in November - Mother Goose on the Loose. Mondays at 12:00 pm at the Biane Library in Rancho Cucamonga. This is a fun, fast-paced story time geared for children ages 0-3 years and is filled with rhymes, songs, lap-bouncers, movement, and of course classic Mother Goose rhymes. Walk-ins welcome. Limited seating - all walk in story times require buttons for each family member attending story time and will be available at the Children's Information Desk 30 minutes before the program. Questions - 909.477.2720 Ext. 3975. https://www.cityofrc.us/cals/d...
What to do in the Newport Beach area:
November 10 – San Juan Capistrano – Indoor Plants – 9:00 am – 10:00 am, located at Reata Park, 28632 Ortega Highway, San Juan Capistrano. Learn what kinds of plants can be grown indoors and how to care for them. Indoor plants are not only beautiful, they can help clean the air. Call 949.493.5911 or visit: http://mgorange.ucanr.edu/?cal... for more information.
November 16 – Feathery Friends @ Orange County Zoo – 10:15 – 11:15 am, located at Orange County Zoo@ Irvine Regional Park, 1 Irvine Park Rd, Orange, CA. Hands on learning, fun craft and meet a zoo creature. Come learn about birds that can fly and even those that can't fly! Class includes hands-on learning, fun crafts, and meeting zoo animals up close!
• Ages: 3-4 years old only. Parent must accompany child for duration of program.
• Fee: $5 per child (includes one adult).
• Parking fee: $3
• Registration is required! Call 714-973-6846 to register. Call 714.973.6846 for more info, or visit: https://www.planadayout.com/Ac...
November 16 – 2018 Persimmon Harvest Workshop – 9:00 am – 12:00 pm, located at 7601 Irvine Blvd, Irvine, CA. Learn how to care for your tree and what to do with the fruit once it's ripe, please visit: http://mgorange.ucanr.edu/?cal... for more information. Feel Free to email: tjmajcherek [at] ucanr [dot] edu also.
November 17 – Purplestride Orange County 2018 Walk Event – 9:00 am – William Mason Regional Park, Shelter 5, 18712 University Drive, Irvine, CA. To all of our supporters, welcome and thank you for celebrating PurpleStride Orange County's 10th Anniversary! When you Wage Hope at PurpleStride Orange County 2018, the walk to end pancreatic cancer, you join a vibrant community of survivors, impacted families, loved ones, researchers and advocates committed to rewriting the future of this deadly disease. Your fundraising and participation directly funds the efforts to help patients and families. Come out and stride with us! Time: 9:00 a.m. Registration Opens / 10 a.m. Opening Ceremonies / 10:30 am Walk Begins. For more info, please visit: http://support.pancan.org/site...
November 18 – Sunday Musicale – Ashley Kim, cello – 3:00 – 4:00 pm, located at the Central Library Friends Room, 1000 Avocado, Newport Beach. Cellist Ashley Kim, the graduate of Juilliard School, performs a wide range of different styles of well-known cello music from Bach to Piazzolla. Sunday Musicale is presented by the Friends of the Newport Beach Library. Visit: https://www.newportbeachca.gov...
November 17 – San Clemente, Pumpkin Succulent Centerpiece – from 10:30 am – 11:30 am, located at San Clemente Public Library, 242 Avenida Del Mar, San Clemente, CA. Create a succulent topped pumpkin to decorate your holiday table. Everything you need will be provided, including guidance from Master Gardner Aneta Dorhout. Supplies are limited so please call 949-492-3493 to reserve your spot at this program for adults. You can also visit: http://mgorange.ucanr.edu/?cal... for more information.
November 23 – Lighting of the Bay @ Newport Dunes Waterfront Resort – 3:00 – 8:00 pm, located at 1131 Back Bay Drive, Newport Beach, CA. KICK-OFF THE HOLIDAY SEASON with the 28th annual LIGHTING OF THE BAY Friday, November 23rd! Families will enjoy live chorale performances, cookie decorating, holiday crafts and train rides. Santa will take center stage at dusk as he arrives by stand-up paddleboard and flips the magic switch to illuminate the bay with more than 50 electric Christmas trees and holiday decorations. An outdoor screening of a holiday movie will wrap up the evening with hot cocoa and cider. Additional food and bar concessions will be available for purchase.
LIGHTING OF THE BAY SCHEDULE:
3 p.m. – Live performances of holiday favorites by OC Children's Song Group, Newport Harbor and Corona del Mar High School Choirs
5:30 p.m. – Santa's arrival and Lighting of the Bay
6 p.m. – Movie, Elf
*The lights will be turned on each night at dusk through the holiday season. FREE Admission. Pay for Parking. For more information, please visit: http://www.newportdunes.com/
November 25 – Santa's Arrival at Mission Viejo City Hall – From 3:00 – 6:00 pm, located at 200 Civic Center Drive, Mission Viejo, CA. Join the celebration as Santa arrives in Mission Viejo! The celebration begins at 3:00 pm. and this spectacular event is open to "children" of all ages. There will be game and activity booths where children can do "make and take" crafts. Santa will arrive on a fire engine and will help bring in the holiday spirit by turning on the holiday lights in Mission Viejo. At the Arrival, visit with our special guest, LIVE REINDEER. Admission and parking are FREE. Please call: 949.830.7066, or visit: http://mvactivities.com/all-mv...
First Tuesday and Wednesday of every month – Mini Model Build @ Lego Store – from 5:00 – 7:00 pm, located at the Lego Store in Mission Viejo, 555 The Shops at Mission Viejo, Mission Viejo, CA. Build a cool mini model and take it home. Join in the Lego Store monthly mini model build! For more information, call 949.364.1832 or visit: https://www.lego.com/en-us/sto...
Ongoing Event Taking Place Every Saturday – Roots n' Shoots at Oak Canyon Nature Center – from 1:00 – 2:30 pm – located at 6700 E Oak Canyon Walnut Road in Anaheim. This is a weekly event taking place every Saturday. Like nature? Need community service hours? Grab your jeans and head down to OCNC! Come join us for 1.5 hours a week as we maintain trails and keep Oak Canyon looking good! Possible activities include: trail clearing, stream maintenance, non-native plant removal, and habitat restoration. All work materials provided. FREE. For more information call: 714.998.8380 or visit: https://www.planadayout.com/Ac...
Ongoing during the Holidays – Holiday Skate Center – located at Holiday Skate Center, 175 N Wayfield, Orange, CA. We are the best at family entertainment in the Orange County area! We strive to provide a clean, safe, and very fun facility for the entire family! We also offer skating for all ages and experience levels, so do not be discouraged if you have never been skating before! Moreover, we take pride in theme nights to make sure our guests are never bored! HD flat screen TV's, as well as Free Wi-Fi! Call: 714.997.5283 for more information or visit: https://holidayskate.com/ Balboa Peninsula Trolley Returns – The familiar gold and burgundy Balboa Peninsula Trolley has returned with service each Saturday and Sunday during the summer and on the Fourth of July. With 22 designated stops along the route, trolley riders will be able to explore the Peninsula in style without having to worry about the struggle of finding a place to park. The trolley is a free service with regular hours from 9:30 a.m. until 9:30 p.m. The trolley route has been slightly modified this year. The first stop is located next to the Avon Street Parking Lot, which is located near the intersection of Tustin Avenue and Avon Street within Mariners' Mile. Trolley drivers will provide riders with a code to cover the cost of parking in the lot. A trolley is scheduled to pick up riders at every stop in 15-minute intervals, depending on traffic conditions. Riders are invited to climb aboard or exit the trolley at any of the stops along the way to and from the Balboa Pier and Fun Zone area all the way to Mariners' Mile. For more information, please visit: http://www.newportbeachca.gov/...
Newport Theatre – Located at 2905 East Coast Highway, Corona del Mar, CA. The new Port Theatre reopened to serve the community on Friday, July 20, 2012, with a slate of quality films including Bernie, Safety Not Guaranteed, and First Position during its first week of opening. After nearly fifteen years of hiatus and extensive renovations, the theatre intends to provide the residents of Corona del Mar, Newport Beach, and beyond with a best-in-class movie going experience. For more information, call 949.723.6333 or visit: http://portnewport.com/
Orange County Museum of Art – The Orange County Museum of Art enriches lives through modern and contemporary art. This museum is the premier visual arts organization in Orange County, serving a population of nearly three million residents in one of the fastest-growing metropolitan areas in the country. More than 40,000 visitors come annually. Some 15,000 children and adults participate in award winning educational programs. Open Wednesday through Sunday. Closed on Some holidays. Located at: 850 San Clemente Drive in Newport Beach. Free on Fridays. Call 949.759.1122. https://www.planadayout.com/Ac... and http://www.ocma.net/
Every Tuesday Night Street Fair and Farmer's Market @ Downtown Huntington Beach – 5:00 – 9:00 pm. Located at 200 Main Street in Huntington Beach. Surf City Nights is a weekly street fair & certified farmer's market. Located on Main Street 1st-3rd blocks between PCH & Orange Street. Farmer's Market: fresh cut flowers, original crafts, local honey, fresh baked goods, dried fruits & nuts. Merchant Venders: Original artwork, glass & ceramics, clothing & couture, gifts & collectibles. Food Vendors: hot or cold sandwiches, food plates, soups & seasonal snacks, ethnic & American cuisine, dessert & delights, beverages. Live entertainment: musical groups & soloists, bubble man, pirates, magicians, kids' activities, balloon artist, face painting, inflatables. Admission and parking free. Visit: http://www.surfcitynights.com/
Every Sunday – Newport Beach Farmer's Market – 9:00 am – 1:00 pm, at 1 Newport Pier in Newport Beach. Our Newport Beach Farmers' Market is an ultimate Southern California experience, located right next to the beach on the Newport Beach Pier. Just steps away from the famous Dory fish market and beachfront shops and restaurants, this market is a staple for locals and a reason to make Newport Beach a Sunday destination! Every Sunday come rain or shine! http://www.farmermark.com/newp...
Newport at Night – Don't miss out on Newport at Night. At Cruise Newport Beach, we offer unforgettable oceanic adventures. With daily whale watching tours, sunset cruises, and evening entertainment on the water, you'll be able to grab a drink or two and set sail. Starting at sunset, the twinkling lights of Newport Harbor flicker on, and the night begins. From concerts on the beach, to private karaoke parties on a ship, Cruise Newport Beach offers different activities and events for those who love happy hours on the beach. We also offer boat & yacht rentals to Southern California residents...so give us a call for your next event, wedding, office get-together or holiday party! Call 949-673-1489 or book online to reserve your cruise today! http://www.cruisenewportbeach....
If you know of some family fun that should be added to this list for the IE to the OC then please let us know with a note! Send us a picture of you at these events to share with us to share on FB. Have a great time making memories with your Family!