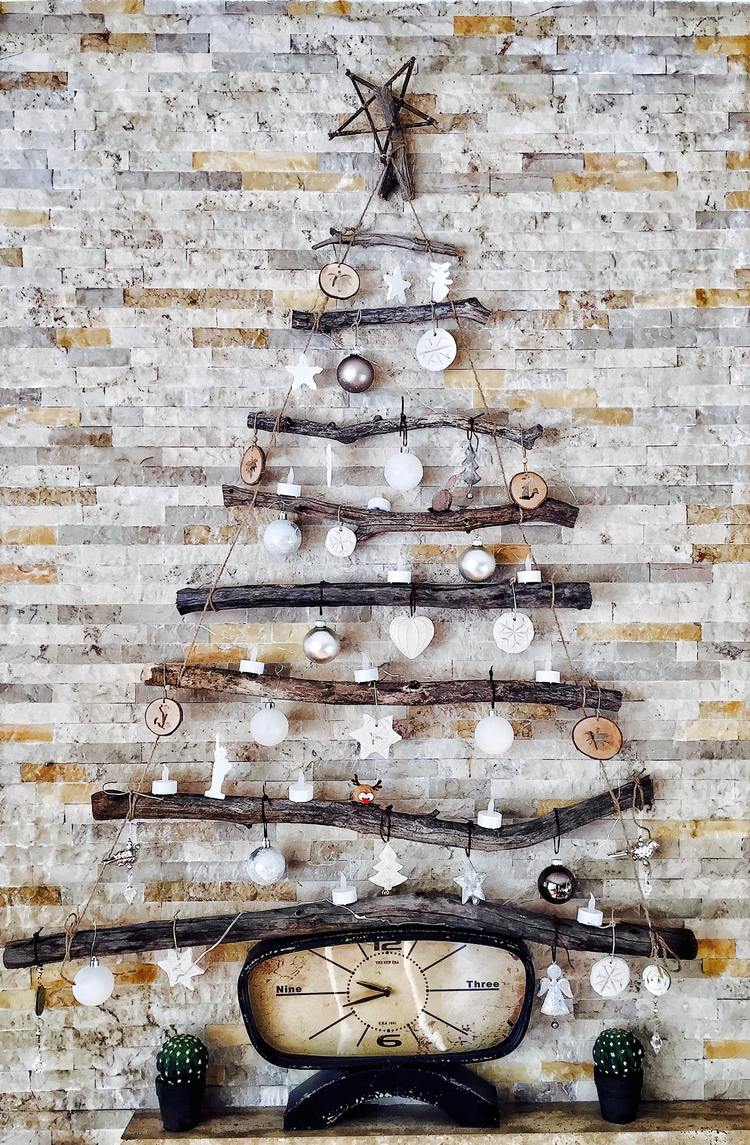 It's December! Where has the year gone!? It is one of our most favorite times of the year. We love being able to spend more time with our friends, family and loved ones. If you are like most of us here at Kessler Alair Insurance you work hard to play hard. For many of us filling our weekends with fun family activities is first priority when we clock out on Friday evening. Just because it may be a little cold and rainy in the winter, families don't stop looking for fun things to do. Having our offices located in Newport Beach, Rancho Cucamonga and Upland California gives us a wide variety of events to choose from. Of course one of the best things about Southern California is the fact that you can go snowboarding in the morning and sit on the beach to watch the sunset all in the same day.
Whether you are in the Inland Empire or in Orange County and you are looking for a great thing to do this month here are a few ideas:
What to do in the Upland and Rancho Cucamonga Area
December 8 & 9 – Rancho Cucamonga – Living Nativity - A celebration of the Birth of Jesus Christ. 6:30-8:30pm. Special Nativity Presentation at 6:30, 7:15 & 8:00 pm each evening. Live animals and actors, cookies and hot chocolate. The Church of Jesus Christ of Latter Day Saints 6829 Etiwanda Ave. Rancho Cucamonga, Ca. Free to the public! www.livingnativityrc.com

December 9 – Handel's Messiah – Ontario, CA – 4:00 – 6:00 pm, located at Bethel Congregational Church, 536 N Euclid Ave, Ontario, CA. Presented by the Southland Symphony Orchestra and Chorus. Call 909.235.9776 or visit: http://www.southlandsymphony.c... for more information.
December, 13, 20, and 27 – Handel's Ice Cream $1.35 Thursday – Everyone is invited! Cost is $1.35 per ice cream cone. Since 1945, Handel's Homemade Ice Cream & Yogurt is made fresh every day on the premises. They use products, equipment, methods, and recipes exclusive only to Handel's. Each batch is made in freezers specifically designed to create Handel's distinctively smooth and creamy texture. Our philosophy is to use the best ingredients available and always in abundance. Enjoy a Handel's $1.35 ice cream cone on Thursdays! Just show up! Call: 909.989.7065 or visit: https://ranchocucamonga.macaro...
December 16 – Living Nativity – 5:00 – 9:00 pm, located at Granite Creek Community Church, 1580 N Claremont Blvd., Claremont, CA. Family-friendly, live drama recreates pivotal moments surrounding the birth of Jesus Christ in vivid detail, with live actors, ornately crafted costumes, live animals and elaborately decorated sets. Performances at 6:00, 7:00 and 8:00 pm. Call: 909.625.4455. Or visit: http://www.calendarwiz.com/cal...
December 23 – Messiah Sing-A-Long – 1:30 pm & 4:00 pm at Bridges Hall of Music, 150 East 4th Street, Claremont, CA. Continuing its 36-year tradition, the CSO invites you to participate in its annual "Messiah" Sing-along. On Sunday, December 23, the orchestra will offer Part I of Handel's beloved oratorio at two different times: 1:30 and 4 pm, to accommodate the large audiences that typically attend. Music Director Robert Sage advises, "It's a good idea to arrive early, since we have had full houses for these programs in recent years." Four talented vocalists will sing the solo portions of the piece. This year's soloists are soprano Jennifer Lindsay, mezzo-soprano Elizabeth Anderson, tenor Christopher Anderson - West, and baritone Robert Perlas Gomez. All are professional singers and have performed numerous roles in operas such as "Carmen", "Aida", "Figaro", "Tosca", "Cosi fan tutte", and many others. Audience members choose whether to sit in the soprano, alto, tenor, or baritone sections where they will join in to sing all of the choruses. Dr. Sage wants the singing audience to know that "In addition to all the choruses from Part I, and 'Hallelujah', we will be doing 'Worthy is the Lamb' and 'Amen'." Attendees may rent the lyrics for $5, purchase them for $10, or bring their own -- likely purchased at a previous CSO Sing-along. The FREE concert will be held at Bridges Hall of Music on the Pomona College campus in Claremont. No tickets are needed; there is open seating. Handicapped parking is available in front of the hall, with a ramp for the handicapped on the west side of the hall. More information is available by callng 909-596-5979. Or visit: www.ClaremontSO.org
Ongoing Monthly Events in the Upland and Rancho Cucamonga area:
November 19 – January 2 – Historic Nativity Scenes – Ontario, CA. - Since 1958 the historic nativity scenes displayed on the median of Euclid Avenue have been a long-standing Christmas tradition. Each scene illustrates a specific time in the life of Jesus. As individuals, families, or groups everyone is welcome to stroll along several blocks to admire the historic sculptures and canvas oil paintings. Please visit: https://christmasoneuclid.com/ for more information.
Going until Jan. 6, 2019 – Art Exhibit – Primal Nature – Animalia by Women – This event goes until January 6, 2019 and occurs Friday, Saturday and Sunday - Noon – 4:00 pm and the first Saturday of every month from 6:00 – 9:00 pm, located at Claremont Museum of Art, 200 W 1st Street, in Claremont. Animals, both real and fantastic, occupied an important place in artistic expression in mid- twentieth century Claremont, appearing in the work of ceramists, painters, enamelists, and sculptors. The exhibition, Primal Nature: Animalia by Women in Post-War Claremont focuses on this phenomenon, particularly in the work of women artists who played a vital role in the development of the arts in Claremont. The exhibition, curated by Susan M. Anderson, will be on view at the Claremont Museum of Art, located in the historic Claremont Depot. For more information, call: 909.621.3200 or visit: https://discoverclaremont.com/...
Every Sunday Come Rain or Shine - Claremont Artisans and Farmers Market - 8:00 am – 1:00 pm – FREE – located on Indian Hill Ave. and 2nd Street in Claremont Village. Voted best farmer's market in the Inland Empire (Los Angeles Times, 2012), the Farmers & Artisans Market was founded in 1996 to connect California farmers and artisans to the local community, and features over 100 grower and artisan members sharing their goods and services throughout the year. Highlights include Certified Organic Produce, Specialty Artisans & Crafts, and Flowers & Plants Sponsored by The Claremont Forum. http://discoverclaremont.com/e...
Each Saturday Morning – Children's Storytime @ Barnes & Noble – Go to Barnes & Noble each Saturday morning for storytime. Check the schedule for a different story each week. Where: Barnes & Noble in Rancho Cucamonga, Montclair Plaza, 5183 Montclair Plaza Lane. When: 11:00 am – 11:30 am. All children are invited to come. Cost is FREE. Call 909.399.1966 or visit: https://stores.barnesandnoble.com/store/2242# and: http://ranchocucamonga.macaron...
Every Monday in November - Mother Goose on the Loose. Mondays at 12:00 pm at the Biane Library in Rancho Cucamonga. This is a fun, fast-paced story time geared for children ages 0-3 years and is filled with rhymes, songs, lap-bouncers, movement, and of course classic Mother Goose rhymes. Walk-ins welcome. Limited seating - all walk in story times require buttons for each family member attending story time and will be available at the Children's Information Desk 30 minutes before the program. Questions - 909.477.2720 Ext. 3975. https://www.cityofrc.us/cals/d...
What to do in the Newport Beach area:

December 14 – 17 – It's a Wonderful Life, showing at the Lido Theater – 1:00 – 7:00 pm, located at 3459 Via Lido, Newport Beach. Ring in the holidays by enjoying the classic seasonal film, It's a Wonderful Life at the landmark Lido Theater in Newport Beach, Friday, December 14 through Monday, December 17, shown at 1 pm and 7 pm each day. In addition, on Saturday, December 15 at 6pm, movie goers can visit with Santa, and enjoy carolers and complimentary hot cocoa prior to the 7pm movie starting. Tickets for children ages 2-11, and seniors age 61 and better are $9; students and military with ID are $10; while matinee showings are $9.50, and regular adult tickets after 5pm are $11.50. To purchase tickets or for more information visit RegencyMovies.com or call 949.673.8350. Or you can visit: https://regencymovies.com/movi...
December 15 – Christmas at the OC Zoo – 10:00 am – 3:00 pm – located at Orange County Zoo, 1 Irvine Park Rd, Orange, CA. Join us for holiday cheer at the OC Zoo! Visit with Santa, join Mrs. Claus for story time, make fun festive crafts, and play games! Come see the zoo animals receive holiday "gifts" and treats hidden inside Christmas trees! Reservations are not needed. Activities are free with paid zoo admission. For more info, please call: 714.973.6846 or visit: http://www.ocparks.com/zoo/eve...
December 14 – 22 – Christmas Light Walk @ Sherman Library and Gardens – 5:00 – 8:00 pm. Stroll through the Gardens and enjoy unique holiday light displays and festive decorations. Hot chocolate bar and make your own 'smores packets available for purchase. Free for Members / $10 Non-Members Children 3 and under are free. Tickets available at the gate. For more information, call 949.673.2261 or visit: http://www.slgardens.org/
December 19 – Christmas Boat Parade and Fireworks – From 6:30 pm – 9:00 pm – Located at Come and celebrate the holidays at the 110th annual Christmas Boat Parade. The Christmas Boat Parade is hosted by the Newport Beach Chamber of Commerce Commodores Club and one of the most anticipated holiday events in the region. The parade runs from Wednesday, December 19 through Sunday, December 23 from 6:30 p.m. until approximately 9 p.m. each night. The five-nights long parade kicks off with a fire works show from the Newport Pier at 6:15 p.m. on Wednesday, December 19 and ends with another fireworks show from the Balboa Pier on Sunday, December 23 at 9 p.m. (or after the parade ends). The parade can be viewed from any public location around Newport Harbor. Motorists should expect traffic delays, especially along or near Coast Highway. Please plan to arrive early to find legal parking. Visit: https://www.newportbeachca.gov...
December 21 – 26 – Grays Harbor Historical Seaport – All Day, located at Newport Sea Base, 1931 West Coast Highway, Newport Beach. Lady Washington the official tall ship of Washington State will visit Newport Beach, CA and offer family-oriented Adventure Sails featuring a living history experience with demonstrations of tall ship handling, sea shanty singing, and maritime amusements. A ticket is required for all passengers, including babes in arms. Children 12 and under must be accompanied by an adult. For more information, call: 800.200.5239 or visit: https://www.historicalseaport....
Ongoing Events in Newport Beach/Orange County
First Tuesday and Wednesday of every month – Mini Model Build @ Lego Store – from 5:00 – 7:00 pm, located at the Lego Store in Mission Viejo, 555 The Shops at Mission Viejo, Mission Viejo, CA. Build a cool mini model and take it home. Join in the Lego Store monthly mini model build! For more information, call 949.364.1832 or visit: https://www.lego.com/en-us/sto...
Ongoing Event Taking Place Every Saturday – Roots n' Shoots at Oak Canyon Nature Center – from 1:00 – 2:30 pm – located at 6700 E Oak Canyon Walnut Road in Anaheim. This is a weekly event taking place every Saturday. Like nature? Need community service hours? Grab your jeans and head down to OCNC! Come join us for 1.5 hours a week as we maintain trails and keep Oak Canyon looking good! Possible activities include: trail clearing, stream maintenance, non-native plant removal, and habitat restoration. All work materials provided. FREE. For more information call: 714.998.8380 or visit: https://www.planadayout.com/Ac...
Ongoing during the Holidays – Holiday Skate Center – located at Holiday Skate Center, 175 N Wayfield, Orange, CA. We are the best at family entertainment in the Orange County area! We strive to provide a clean, safe, and very fun facility for the entire family! We also offer skating for all ages and experience levels, so do not be discouraged if you have never been skating before! Moreover, we take pride in theme nights to make sure our guests are never bored! HD flat screen TV's, as well as Free Wi-Fi! Call: 714.997.5283 for more information or visit: https://holidayskate.com/
Orange County Museum of Art – The Orange County Museum of Art enriches lives through modern and contemporary art. This museum is the premier visual arts organization in Orange County, serving a population of nearly three million residents in one of the fastest-growing metropolitan areas in the country. More than 40,000 visitors come annually. Some 15,000 children and adults participate in award winning educational programs. Open Wednesday through Sunday. Closed on Some holidays. Located at: 850 San Clemente Drive in Newport Beach. Free on Fridays. Call 949.759.1122. https://www.planadayout.com/Ac...
Every Tuesday Night Street Fair and Farmer's Market @ Downtown Huntington Beach – 5:00 – 9:00 pm. Located at 200 Main Street in Huntington Beach. Surf City Nights is a weekly street fair & certified farmer's market. Located on Main Street 1st-3rd blocks between PCH & Orange Street. Farmer's Market: fresh cut flowers, original crafts, local honey, fresh baked goods, dried fruits & nuts. Merchant Venders: Original artwork, glass & ceramics, clothing & couture, gifts & collectibles. Food Vendors: hot or cold sandwiches, food plates, soups & seasonal snacks, ethnic & American cuisine, dessert & delights, beverages. Live entertainment: musical groups & soloists, bubble man, pirates, magicians, kids' activities, balloon artist, face painting, inflatables. Admission and parking free. Visit: http://www.surfcitynights.com/
Every Sunday – Newport Beach Farmer's Market – 9:00 am – 1:00 pm, at 1 Newport Pier in Newport Beach. Our Newport Beach Farmers' Market is an ultimate Southern California experience, located right next to the beach on the Newport Beach Pier. Just steps away from the famous Dory fish market and beachfront shops and restaurants, this market is a staple for locals and a reason to make Newport Beach a Sunday destination! Every Sunday come rain or shine! http://www.farmermark.com/newp...
Newport at Night – Don't miss out on Newport at Night. At Cruise Newport Beach, we offer unforgettable oceanic adventures. With daily whale watching tours, sunset cruises, and evening entertainment on the water, you'll be able to grab a drink or two and set sail. Starting at sunset, the twinkling lights of Newport Harbor flicker on, and the night begins. From concerts on the beach, to private karaoke parties on a ship, Cruise Newport Beach offers different activities and events for those who love happy hours on the beach. We also offer boat & yacht rentals to Southern California residents...so give us a call for your next event, wedding, office get-together or holiday party! Call 949-673-1489 or book online to reserve your cruise today! http://www.cruisenewportbeach....
If you know of some family fun that should be added to this list for the IE to the OC then please let us know with a note! Send us a picture of you at these events to share with us to share on FB or Insta. Have a great time making memories with your Family! - The Kessler Alair Family