It's January! It's 2019!! New beginnings, fresh starts...we love all that a new year brings. If you are like most of us here at Kessler Alair Insurance you work hard to play hard. For many of us, filling our weekends with fun family activities is first priority when we clock out on Friday evening. Every January, we love to focus more on our health (especially after eating ALL the things around the holidays, and then feeling completely sick afterwards!) We are giving you one of our favorite smoothie recipes and lots of fun ideas for you to do in January! Having our offices located in Newport Beach, Rancho Cucamonga and Upland California gives us a wide variety of events to choose from. Of course one of the best things about Southern California is the fact that you can go snowboarding in the morning and sit on the beach to watch the sunset all in the same day.
This Raspberry Pineapple Coconut Smoothie is the perfect
healthier
treat to satisfy any sweet tooth. Hope you love it like we do!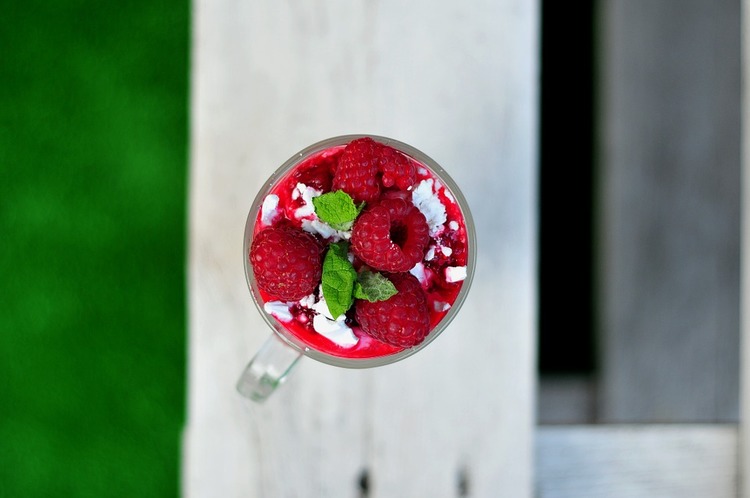 RASPBERRY PINEAPPLE COCONUT SMOOTHIE
INGREDIENTS:
1 cup raspberries, frozen
1 cup pineapple chunks, frozen
1/2 banana, frozen
1 tsp coconut extract
1 cup coconut milk
1 tbsp honey or agave
DIRECTIONS:
Place all ingredients in a powerful blender
Blend until smooth and creamy and there aren't any chunks!
Whether you are in the Inland Empire or in Orange County and you are looking for a great thing to do this month here are a few ideas...

What to do in the Upland and Rancho Cucamonga Area:
January 12 – Sesame Street Live! Let's Party! Is coming to SoCal – From 10:00 am – 6:00 pm, located at Citizen's Business Bank Arena, 4000 East Ontario Center Parkway in Ontario. THE ENTIRE FAMILY is invited. Everyone's invited to take part in the sunniest and funniest street celebration to ring in the New Year with Sesame Street Live! Let's Party! when it comes to the Citizens Business Bank Arena for five performances on January 12th and January 13th! The all-new inaugural production under Feld Entertainment's partnership with the non-profit educational organization Sesame Workshop features favorite Sesame Street pals Elmo, Abby Cadabby, Big Bird and more in a brand-new interactive sensory adventure live on stage. For more information, please call: 800-745-3000. Also, visit: http://www.sesameworkshop.org/
Thursdays – Handel's Ice Cream $1.35 Thursday – Everyone is invited! Cost is $1.35 per ice cream cone. Since 1945, Handel's Homemade Ice Cream & Yogurt is made fresh every day on the premises. They use products, equipment, methods, and recipes exclusive only to Handel's. Each batch is made in freezers specifically designed to create Handel's distinctively smooth and creamy texture. Our philosophy is to use the best ingredients available and always in abundance. Enjoy a Handel's $1.35 ice cream cone on Thursdays! Just show up! Call: 909.989.7065 or visit: https://ranchocucamonga.macaro...

Ongoing Monthly Events in the Upland and Rancho Cucamonga area:
January 13, 27th and every other Sunday ongoing – Free Family Bird Walks – 8:00 – 9:30 am, located at Rancho Santa Ana Botanic Garden. FREE with Pre-registration. Take a leisurely walk through the garden and spot the numerous bird species that migrate through the region. Presented by Pomona Valley Audubon Society. For more information, call 909.625.8767 or visit: http://www.claremontevents.com...
Every Sunday Come Rain or Shine - Claremont Artisans and Farmers Market - 8:00 am – 1:00 pm – FREE – located on Indian Hill Ave. and 2nd Street in Claremont Village. Voted best farmer's market in the Inland Empire (Los Angeles Times, 2012), the Farmers & Artisans Market was founded in 1996 to connect California farmers and artisans to the local community, and features over 100 grower and artisan members sharing their goods and services throughout the year. Highlights include Certified Organic Produce, Specialty Artisans & Crafts, and Flowers & Plants Sponsored by The Claremont Forum. http://discoverclaremont.com/e... and also visit: http://www.sustainableclaremon...
Each Saturday Morning – Children's Storytime @ Barnes & Noble – Go to Barnes & Noble each Saturday morning for storytime. Check the schedule for a different story each week. Where: Barnes & Noble in Rancho Cucamonga, Montclair Plaza, 5183 Montclair Plaza Lane. When: 11:00 am – 11:30 am. All children are invited to come. Cost is FREE. Call 909.399.1966 or visit: https://stores.barnesandnoble.com/store/2242# and: http://ranchocucamonga.macaron...
Every Monday - Mother Goose on the Loose. Mondays at 12:00 pm at the Biane Library in Rancho Cucamonga. This is a fun, fast-paced story time geared for children ages 0-3 years and is filled with rhymes, songs, lap-bouncers, movement, and of course classic Mother Goose rhymes. Walk-ins welcome. Limited seating - all walk in story times require buttons for each family member attending story time and will be available at the Children's Information Desk 30 minutes before the program. Questions - 909.477.2720 Ext. 3975. https://www.cityofrc.us/cals/d...
What to do in the Newport Beach area:

January 9 – Weeble Wobble Wednesdays @ Heritage Park Community Center – 10:00 am – 11:00 am. Located at: 14301 Yale Avenue, Irvine, CA. Drop in for a variety of self-directed parent and child activities including musical instruments, crafts, puzzles, movement, games and circle time. Activity stations are designed to expose and encourage the development of motor skills, socialization, language and cognitive abilities. Purchase passes at Heritage Park Community Center. Five day pass $25. Closed toe shoes required. Parking is FREE.

January 12 – San Juan Capistrano – Rose Basics – 9:00 am – 10:00 am, located at Reata Park, 28632 Ortega Highway, San Juan Capistrano, CA. January is the month to prune your rose bushes and also put in new plants. Learn how to prune and care for your roses. Choose the right location, apply fertilizer in a timely manner, and you can be enjoying beautiful blooms in a few months. Call 949-493-5911 or visit: http://mgorange.ucanr.edu/inde...
January 12 – Paddle Sport Adventure and BBQ @ Newport Sea Base – 1:00 pm – 4:00 pm, located at Newport Sea Base, 1931 West Coast Highway, Newport Beach. Youth and adults, launch out on your choice of kayaks, stand-up paddle boards or canoes as your preferred paddle craft for 2.5 fun filled hours on the water. Bring some food and use our BBQ to grill it. Call 949.642.5031 or visit: https://www.newportseabase.org...
January 18 – Cherimoya Tasting – from 10:00 am – 12:00 noon. Located at UC ANR South Coast Research and Extension Center, 7601 Irvine Blvd., Irvine, CA. A hint of banana? strawberry? kiwi? Join us and you can decide. Come out and try the exotic flavors of the various varieties of cherimoyas grown at the UC ANR South Coast Research and Extension Center on January 18th, 2019. Contact: tjmajcherek [at] ucanr [dot] edu or visit: http://mgorange.ucanr.edu/inde...
January 26 – Irvine – Be a Garden Scene Investigator – From 10:00 am – 11:30 am, located at Irvine Ranch Water District, 15600 San Canyon, Irvine, CA. Become a GSI - Garden Scene Investigator This free class will help you sharpen your powers of observation, make your computer a valuable garden tool in combating garden problems, learn how to find reliable sources of garden information and plant identification. Bring your tablet, laptop, or other device for hands-on internet practice. You will leave with a list of reliable sources of information and our Master Gardener hotline contact for further assistance. Please contact: uccemghotline [at] ucanr [dot] edu or visit: http://mgorange.ucanr.edu/inde...
January 26 – Back Bay OC Yoga Festival – 9:00 – 5:00 pm, located at Newport Dunes Waterfront, Resort & Marina, 1131 Back Bay Drive, Newport Beach. Join us for the OC Yoga Festival Winter Edition at Newport Dunes! This 1day event will be all ages and yoga levels welcome! There will be 1hour yoga and meditation classes going on all day along with workshops, talks, sound healing, DJ's, live music, concert, healthy food, art, conscious vendors and sponsors. This event is free to the public to attend the vendor village area with music. Buying event tickets will give you access to the classes, talks, workshops and concert party. VIP ticket will get you a special gift bag from our sponsors, express entry, raffle tickets and front row reserved space for yoga/sound healing. There will be a variety of local yoga studio teachers leading different types of yoga classes inside a covered tent area for you to enjoy. The vendors will be set up outside in the parking lot area with food and music. Parking is $10 per car. This is a dry event, no alcohol permitted. Please visit: https://www.eventbrite.com/e/o...
Ongoing Events in Newport Beach/Orange County
January 19 – Go See It! @ Newport Sea Base – 10:30 am – 12:00 pm AND from 1:00 pm – 2:30 pm. Located at Newport Sea Base, 1931 Westcoast Highway, Newport Beach, CA. Introduce your group to the wonders of the harbor aboard a Newport Sea Base boat. Activities include Newport Harbor boat expedition, knot tying, bird watching, and a tour of the Sea Base. Even takes place one Saturday a month until April 13th. For more information, please call: (949) 642-5031.
First Tuesday and Wednesday of every month – Mini Model Build @ Lego Store – from 5:00 – 7:00 pm, located at the Lego Store in Mission Viejo, 555 The Shops at Mission Viejo, Mission Viejo, CA. Build a cool mini model and take it home. Join in the Lego Store monthly mini model build! For more information, call 949.364.1832 or visit: https://www.lego.com/en-us/sto...
Ongoing Event Taking Place Every Saturday – Roots n' Shoots at Oak Canyon Nature Center – from 1:00 – 2:30 pm – located at 6700 E Oak Canyon Walnut Road in Anaheim. This is a weekly event taking place every Saturday. Like nature? Need community service hours? Grab your jeans and head down to OCNC! Come join us for 1.5 hours a week as we maintain trails and keep Oak Canyon looking good! Possible activities include: trail clearing, stream maintenance, non-native plant removal, and habitat restoration. All work materials provided. FREE. For more information call: 714.998.8380 or visit: https://www.planadayout.com/Ac...
Holiday Skate Center – located at Holiday Skate Center, 175 N Wayfield, Orange, CA. We are the best at family entertainment in the Orange County area! We strive to provide a clean, safe, and very fun facility for the entire family! We also offer skating for all ages and experience levels, so do not be discouraged if you have never been skating before! Moreover, we take pride in theme nights to make sure our guests are never bored! HD flat screen TV's, as well as Free Wi-Fi! Call: 714.997.5283 for more information or visit: https://holidayskate.com/
Orange County Museum of Art – The Orange County Museum of Art enriches lives through modern and contemporary art. This museum is the premier visual arts organization in Orange County, serving a population of nearly three million residents in one of the fastest-growing metropolitan areas in the country. More than 40,000 visitors come annually. Some 15,000 children and adults participate in award winning educational programs. Open Wednesday through Sunday. Closed on Some holidays. Located at: 850 San Clemente Drive in Newport Beach. Free on Fridays. Call 949.759.1122. https://www.planadayout.com/Ac... and http://www.ocma.net/
Every Tuesday Night Street Fair and Farmer's Market @ Downtown Huntington Beach – 5:00 – 9:00 pm. Located at 200 Main Street in Huntington Beach. Surf City Nights is a weekly street fair & certified farmer's market. Located on Main Street 1st-3rd blocks between PCH & Orange Street. Farmer's Market: fresh cut flowers, original crafts, local honey, fresh baked goods, dried fruits & nuts. Merchant Venders: Original artwork, glass & ceramics, clothing & couture, gifts & collectibles. Food Vendors: hot or cold sandwiches, food plates, soups & seasonal snacks, ethnic & American cuisine, dessert & delights, beverages. Live entertainment: musical groups & soloists, bubble man, pirates, magicians, kids' activities, balloon artist, face painting, inflatables. Admission and parking FREE. Visit: http://www.surfcitynights.com/
Every Sunday – Newport Beach Farmer's Market – 9:00 am – 1:00 pm, at 1 Newport Pier in Newport Beach. Our Newport Beach Farmers' Market is an ultimate Southern California experience, located right next to the beach on the Newport Beach Pier. Just steps away from the famous Dory fish market and beachfront shops and restaurants, this market is a staple for locals and a reason to make Newport Beach a Sunday destination! Every Sunday come rain or shine! http://www.farmermark.com/newp...
Newport at Night – Don't miss out on Newport at Night. At Cruise Newport Beach, we offer unforgettable oceanic adventures. With daily whale watching tours, sunset cruises, and evening entertainment on the water, you'll be able to grab a drink or two and set sail. Starting at sunset, the twinkling lights of Newport Harbor flicker on, and the night begins. From concerts on the beach, to private karaoke parties on a ship, Cruise Newport Beach offers different activities and events for those who love happy hours on the beach. We also offer boat & yacht rentals to Southern California residents...so give us a call for your next event, wedding, office get-together or holiday party! Call 949-673-1489 or book online to reserve your cruise today! http://www.cruisenewportbeach....