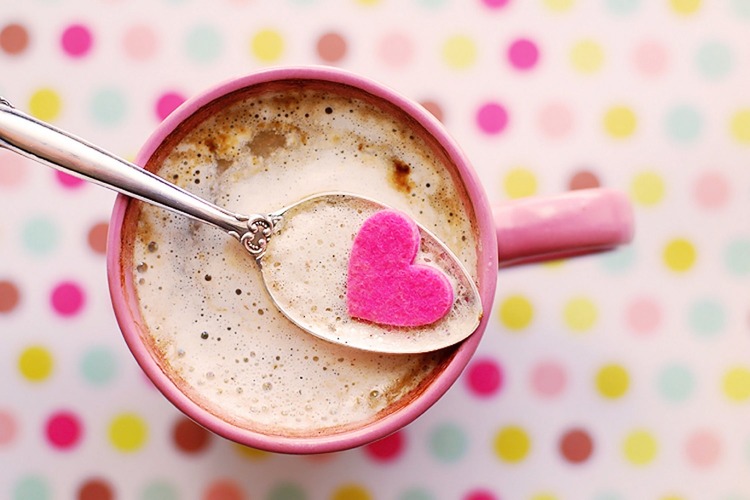 We love getting to spend time with those we care about, and February is the perfect time to do just that! And because this is the month of love (and that should be celebrated!) we would LOVE to share some fun ideas with you! If you are like most of us here at Kessler Alair Insurance you work hard to play hard. For many of us filling our weekends with fun family activities is first priority when we clock out on Friday evening. Having our offices located in Newport Beach, Rancho Cucamonga and Upland California gives us a wide variety of events to choose from. Of course one of the best things about Southern California is the fact that you can go snowboarding in the morning and sit on the beach to watch the sunset all in the same day.
Whether you are in the Inland Empire or in Orange County and you are looking for a great thing to do this month here are a few ideas:
What to do in the Upland and Rancho Cucamonga Area
Stroller Strides – Various times and locations, please check website for times and locations as there are many. * 1st class is FREE * Stroller Strides® is a total fitness program that moms can do WITH their little one. It includes power walking/jogging and intervals of strength and body toning exercise using exercise tubing, your stroller, and the environment. Taught by certified fitness instructors with specialty training in the pre and postnatal woman, it is a great workout for ANY level of exerciser. All of our instructors abide by the American Congress of Obstetricians and Gynecologists' recommendations for exercises. Stroller Strides instructors weave songs and activities into the routine designed to engage and entertain baby, while moms are led through a series of exercises specific to her role as Mom. Your first class is complimentary! For more information, please visit: https://foothills.fit4mom.com/...
February 8 – Sweetheart Dance for Special Needs – 6:00 – 9:00 pm. Located at LaVerne Community Center, 3680 D Street, LaVerne, CA. Come join us for a fun filled dance to celebrate Valentine's Day! Participants enjoy a DJ, refreshments, fun decorations, and a chance to party with their peers. Sponsored by the Alhambrans and the City of La Verne. All participants are required to fill out an activity form, which must be signed by participant or legal guardian. If you have further questions, please call (909) 596-8776. Tickets can be purchased beginning January 7 at the Community Services office located in City Hall at 3660 D Street. Visit: http://www.ci.la-verne.ca.us/i...
Thursdays – Handel's Ice Cream $1.35 Thursday – Everyone is invited! Cost is $1.35 per ice cream cone. Since 1945, Handel's Homemade Ice Cream & Yogurt is made fresh every day on the premises. They use products, equipment, methods, and recipes exclusive only to Handel's. Each batch is made in freezers specifically designed to create Handel's distinctively smooth and creamy texture. Our philosophy is to use the best ingredients available and always in abundance. Enjoy a Handel's $1.35 ice cream cone on Thursdays! Just show up! Call: 909.989.7065 or visit: https://ranchocucamonga.macaro...
Ongoing Monthly Events in the Upland and Rancho Cucamonga area:
February 10th & 24th, and every other Sunday ongoing – Free Family Bird Walks – 8:00 – 9:30 am, located at Rancho Santa Ana Botanic Garden. FREE with Pre-registration. Take a leisurely walk through the garden and spot the numerous bird species that migrate through the region. Presented by Pomona Valley Audubon Society. For more information, call 909.625.8767 or visit: http://www.claremontevents.com...
February 12 – Ballroom Dancing – 1:00 – 3:30 pm, located at Anthony Munoz Community Center, 1240 West Fourth Street, Ontario, CA. Put your dancing shoes on and glide around the dance floor to live music! Seniors 50+. $3.00 Admissioin. For more information, please call (909) 395-2622. Visit: https://www.ontarioca.gov/even...
Every Sunday Come Rain or Shine - Claremont Artisans and Farmers Market - 8:00 am – 1:00 pm – FREE – located on Indian Hill Ave. and 2nd Street in Claremont Village. Voted best farmer's market in the Inland Empire (Los Angeles Times, 2012), the Farmers & Artisans Market was founded in 1996 to connect California farmers and artisans to the local community, and features over 100 grower and artisan members sharing their goods and services throughout the year. Highlights include Certified Organic Produce, Specialty Artisans & Crafts, and Flowers & Plants Sponsored by The Claremont Forum. http://discoverclaremont.com/e... and also visit: http://www.sustainableclaremon...
Each Saturday Morning – Children's Storytime @ Barnes & Noble – Go to Barnes & Noble each Saturday morning for storytime. Check the schedule for a different story each week. Where: Barnes & Noble in Rancho Cucamonga, Montclair Plaza, 5183 Montclair Plaza Lane. When: 11:00 am – 11:30 am. All children are invited to come. Cost is FREE. Call 909.399.1966 or visit: https://stores.barnesandnoble.com/store/2242# and: http://ranchocucamonga.macaron...
Every Monday - Mother Goose on the Loose. Mondays at 12:00 pm at the Biane Library in Rancho Cucamonga. This is a fun, fast-paced story time geared for children ages 0-3 years and is filled with rhymes, songs, lap-bouncers, movement, and of course classic Mother Goose rhymes. Walk-ins welcome. Limited seating - all walk in story times require buttons for each family member attending story time and will be available at the Children's Information Desk 30 minutes before the program. Questions - 909.477.2720 Ext. 3975. https://www.cityofrc.us/cals/d...
What to do in the Newport Beach area:
February 9 – Shellmaker Discovery Tour – 9:00 am, located at Back Bay Science Center, 600 Shellmaker Road, Newport Beach, CA. What do ridgeway rails, garter snakes, and salt marsh bird's beak have in common? You might see one or more of these things during a Shellmaker Discovery Tour! Join one of our trained Naturalists for a nice stroll around the new Back Bay Science Center located on Shellmaker Island in Newport Beach. Learn about the flora and fauna that live in and around the bay. Also, come learn about the variety of educational programs the Science Center offers and how the facility is geared to educate 7th-12th grades students about local water quality issues and the importance of the Upper Newport Bay estuary. The tours start promptly at 9am and typically last 1 to 2 hours. Reservations Required; space is limited. For more information, please call (949) 640-9959. Or you can visit: https://www.visitnewportbeach....
February 10 – Lunar New Year Celebration – 12:00 – 2:00 pm. Located at Irvine Spectrum Center, 71 Fortune Dr., Irvine, CA. Celebrate Lunar New Year and the Year of the Pig at Irvine Spectrum Center on Sunday, February 10 from 12pm - 2pm. Activities to take place in the Giant Wheel courtyard include: Chinese dragon dance, Lion Dance, Greeters distributing fortune cookies, Lucky envelopes, Arts & Crafts, and Entertainment. Admission and parking are FREE. Call 949.753.5180 for more information or visit: https://www.irvinespectrumcent...
February 12 – Valentine Crafts – 4:00 – 5:00 pm, located at Mariner's Library, 1300 Irvine Ave. Newport Beach, CA. Join us in celebrating Valentine's Day by making heartfelt crafts! Ages 3 and up. Children must be accompanied by an adult. No registration required. First come, first served, limited by room capacity. Call 949.717.3838 for more info. Or visit: https://www.newportbeachlibrar...

February 16 – Irvine, Growing Vegetables from Seed – 10:00 am – 11:00 am, located at Great Park Farm and Food Lab, 7601 Irvine Blvd., Irvine, CA. Want a bigger selection of veggie varieties? Want to save money too? Start warm season veggies from seed now. The varieties of veggie seeds available far surpasses the variety of plants available at nurseries. Seeds are much cheaper than plants too! UC Master Gardeners will share tips for successful seed starting and discuss which veggies are good to start now. Free seed packets for attendees while supply lasts. Contact: http://www.cityofirvine.org/orange-county-great-pa, or visit: http://mgorange.ucanr.edu/inde... for more information.
February 21 – Animal Show @ Yorba Linda Library – Interactive Animal Show – 6:30 – 7:15 pm, located at Yorba Linda Library, 18181 Imperial Highway, Yorba Linda, CA. From deserts to swamps, from hunting to hiding, animals are suited for the everyday adventure they face. Now is your chance to learn about and see some amazing live animals. Call 714.777.2837 for more info. Or you can visit: https://www.ylpl.org/event-dir...
Ongoing Events in Newport Beach/Orange County
First Tuesday and Wednesday of every month – Mini Model Build @ Lego Store – from 5:00 – 7:00 pm, located at the Lego Store in Mission Viejo, 555 The Shops at Mission Viejo, Mission Viejo, CA. Build a cool mini model and take it home. Join in the Lego Store monthly mini model build! For more information, call 949.364.1832 or visit: https://www.lego.com/en-us/sto...
Ongoing Event Taking Place Every Saturday – Roots n' Shoots at Oak Canyon Nature Center – from 1:00 – 2:30 pm – located at 6700 E Oak Canyon Walnut Road in Anaheim. This is a weekly event taking place every Saturday. Like nature? Need community service hours? Grab your jeans and head down to OCNC! Come join us for 1.5 hours a week as we maintain trails and keep Oak Canyon looking good! Possible activities include: trail clearing, stream maintenance, non-native plant removal, and habitat restoration. All work materials provided. FREE. For more information call: 714.998.8380 or visit: https://www.planadayout.com/Ac...
Holiday Skate Center – located at Holiday Skate Center, 175 N Wayfield, Orange, CA. We are the best at family entertainment in the Orange County area! We strive to provide a clean, safe, and very fun facility for the entire family! We also offer skating for all ages and experience levels, so do not be discouraged if you have never been skating before! Moreover, we take pride in theme nights to make sure our guests are never bored! HD flat screen TV's, as well as Free Wi-Fi! Call: 714.997.5283 for more information or visit: https://holidayskate.com/
Newport Theatre – Located at 2905 East Coast Highway, Corona del Mar, CA. The new Port Theatre reopened to serve the community on Friday, July 20, 2012, with a slate of quality films including Bernie, Safety Not Guaranteed, and First Position during its first week of opening. After nearly fifteen years of hiatus and extensive renovations, the theatre intends to provide the residents of Corona del Mar, Newport Beach, and beyond with a best-in-class movie going experience. For more information, call 949.723.6333 or visit: http://portnewport.com/
Orange County Museum of Art – The Orange County Museum of Art enriches lives through modern and contemporary art. This museum is the premier visual arts organization in Orange County, serving a population of nearly three million residents in one of the fastest-growing metropolitan areas in the country. More than 40,000 visitors come annually. Some 15,000 children and adults participate in award winning educational programs. Open Wednesday through Sunday. Closed on Some holidays. Located at: 850 San Clemente Drive in Newport Beach. Free on Fridays. Call 949.759.1122. https://www.planadayout.com/Ac... and http://www.ocma.net/
Every Tuesday Night Street Fair and Farmer's Market @ Downtown Huntington Beach – 5:00 – 9:00 pm. Located at 200 Main Street in Huntington Beach. Surf City Nights is a weekly street fair & certified farmer's market. Located on Main Street 1st-3rd blocks between PCH & Orange Street. Farmer's Market: fresh cut flowers, original crafts, local honey, fresh baked goods, dried fruits & nuts. Merchant Venders: Original artwork, glass & ceramics, clothing & couture, gifts & collectibles. Food Vendors: hot or cold sandwiches, food plates, soups & seasonal snacks, ethnic & American cuisine, dessert & delights, beverages. Live entertainment: musical groups & soloists, bubble man, pirates, magicians, kids' activities, balloon artist, face painting, inflatables. Admission and parking FREE. Visit: http://www.surfcitynights.com/
Every Sunday – Newport Beach Farmer's Market – 9:00 am – 1:00 pm, at 1 Newport Pier in Newport Beach. Our Newport Beach Farmers' Market is an ultimate Southern California experience, located right next to the beach on the Newport Beach Pier. Just steps away from the famous Dory fish market and beachfront shops and restaurants, this market is a staple for locals and a reason to make Newport Beach a Sunday destination! Every Sunday come rain or shine! http://www.farmermark.com/newp...
Newport at Night – Don't miss out on Newport at Night. At Cruise Newport Beach, we offer unforgettable oceanic adventures. With daily whale watching tours, sunset cruises, and evening entertainment on the water, you'll be able to grab a drink or two and set sail. Starting at sunset, the twinkling lights of Newport Harbor flicker on, and the night begins. From concerts on the beach, to private karaoke parties on a ship, Cruise Newport Beach offers different activities and events for those who love happy hours on the beach. We also offer boat & yacht rentals to Southern California residents...so give us a call for your next event, wedding, office get-together or holiday party! Call 949-673-1489 or book online to reserve your cruise today! http://www.cruisenewportbeach....
If you know of some family fun that should be added to this list for the IE to the OC then please let us know with a note! Send us a picture of you at these events to share with us to share on FB. Have a great time making memories with your Family!