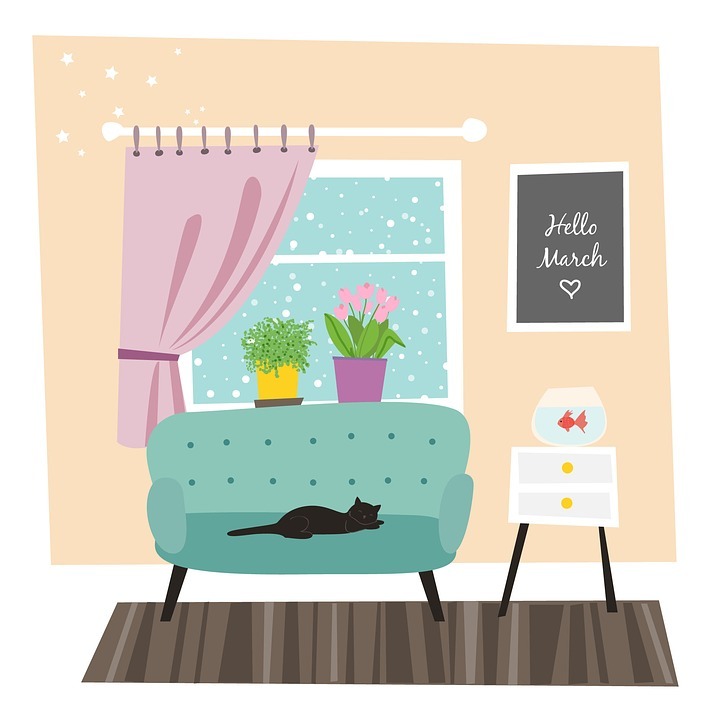 We are only 9 days away from Spring! Can you believe it? We've had so much rain in So Cal this winter, which has been great for California but...I'm kind of excited for the SUNSHINE to arrive. If you are like most of us here at Kessler Alair Insurance you work hard to play hard.  For many of us filling our weekends with fun family activities is first priority when we clock out on Friday evening. Having our offices located in Newport Beach, Rancho Cucamonga and Upland California gives us a wide variety of events to choose from.  Of course one of the best things about Southern California is the fact that you can go snowboarding in the morning and sit on the beach to watch the sunset all in the same day. 
Whether you are in the Inland Empire or in Orange County and you are looking for a great thing to do this month here are a few ideas:
March 12 – San Juan Capistrano – Growing Tomatoes in Small Spaces – 1:00 – 2:00 pm, located at San Juan Capistrano Community Center, 25825 Camino del Avion, San Juan Capistrano. This class is for those who need to manage their tomato harvest in a smaller space. Whether it be containers, raised beds or 5 gallon buckets, this class will help you get the most yield from your crop. Topics will include, how to pick tomatoes for the container you have. Best practices for planting and harvesting your crop and growing requirements, which for container grown tomatoes can be a little different. Come out and learn how to get growing! For more information, call 949-493-5911 or visit: http://mgorange.ucanr.edu/inde...
March 16 – Two Sleeping Beauty Performances at Central Library – 10:00 am – 12:30 pm, located at Newport Beach Public Library, 1000 Avocado Ave., Newport Beach, CA. Newport Library presents two free performances of "Sleeping Beauty for Kids" by Festival Ballet Theatre on Saturday, March 16 in the Central Library Friends Room, 1000 Avocado Avenue, Newport Beach. Shows will begin at 10 a.m. and 11:30 a.m. and last about one hour. "Sleeping Beauty for Kids" is an abridged narrated version of the classic ballet. Festival Ballet Theatre brings to life the timeless story of a beautiful princess, cursed by an unforgiving fairy and rescued by a handsome prince. This shortened version of Tchaikovsky's masterpiece, with full production costumes and characters, features talented dancers from the professional ballet troupe, in a performance that will enchant young and old. Fabled storybook characters such as the White Cat and Puss-in-Boots, the Enchanted Princess and Bluebird, as well as Little Red Riding Hood and the Wolf, all take part in a celebration of love and the triumph of good over evil. And, yes, everyone lives happily ever after. For more information, please call: Phone: 949-717-3800, or visit: https://www.visitnewportbeach....
March 16 – Make & Create – 12:30 – 3:30 pm, located at Art Depot Gallery, 16822 Spring Street, Fontana, CA. Stop by the Make & Create workshop to create a personalized Painted Doormat. This event is open to all ages. Pre-registration is required. Call the Art Depot Gallery for more information. Contact (909) 349-6975 for more information. Cost is $3.00. Also, visit: https://www.fontana.org/Calend...
March 17 – 36th Annual Spirit Run – 6:00 am, located at Fashion Island, 401 Newport Center Dr., Newport Beach, CA. Newport-Mesa Spirit Run (NM Spirit Run) is a fabulous road race event promoting fitness, family, community, and education. The event consists of twelve racing events plus a 5k Family Walk and Toddler Trot. Adult races include the Elite Mile, Sub Elite Mile, Dog Mile, Open Mile, 5k, 10k, and 15k (5k+10k, times combined and ranked). Youth races include the Youth 5k and six separate 1/4 - 1-mile races for age 4-19. In between races, participants and spectators enjoy the Youth & Fitness Expo is located adjacent to the start/finish area in Edward's Big Newport. A fun family expo showcases products and services of community businesses. The City of Newport Beach's "Camp Newport" conducts demonstrations and activities related to its summer camps. The Expo also offers bungee jumping, rock climbing, a skate park, massage, running footwear and apparel, boutique shopping, and more. Sponsors and vendors, including doctors, dentists, orthodontists, and physical therapists, present health and fitness information. For more information, please visit: https://www.nmspiritrun.org/
March 23 – Irvine – Edible Gardening #2 Plant Selection and Planting – 10:00 – 11:00 am at Great Park Farm and Food Lab, located at 14280 Cadence, Irvine, CA. Choosing the right plants for the season and planning where to locate them in the garden is the next key step in a successful edible garden. UC Master Gardeners will discuss plant choices and their growing habits to determine the best layout for the garden. Then the fun of planting begins! Contact http://www.cityofirvine.org/or... or visit: http://mgorange.ucanr.edu/inde...

March 28 – Earthquake and Tsunami Awareness Workshop – 6:00 – 8:00 pm, located at 100 Civic Center Drive, Newport Beach, CA. In conjunction with Tsunami Awareness week, the City of Newport Beach is hosting an Earthquake and Tsunami Awareness Workshop on Thursday, March 28th at 6:00 pm at the Newport beach Civic Center Community Room. The workshop will have guest presenters from the state of California who will discuss the earthquake and tsunami threat to Orange County. The event is open to all Orange County residents. Registration is no required to attend. For more information, please visit: https://www.newportbeachca.gov...
March 30 – 1000 Lights Water Lantern Festival at the Newport Dunes – 5:00 – 9:00 pm, located at 1131 Back Bay Drive, Newport Beach, CA. Experience the beauty as thousands of lights illuminate the water of our iconic Back Bay at the 1000 Lights Water Lantern Festival. Enjoy local food, music, and entertainment prior to the lantern launch at sunset. Kids are free. Come be involved with the first event of its kind and on this scale in Newport Beach, if not Orange County. There will be food trucks, vendors, carnival games, and live entertainment. For more information, please visit: https://www.visitnewportbeach....
March 30 – Garden Grove – Drought Tolerant Gardening – 11:00 am – 12:00 pm, located at Tibor Rubin Library, 11962 Bailey St., Garden Grove, CA. Can you have a beautiful landscape without using lots and lots of water? With the right plant choices, mulch, and watering techniques, you can reduce water consumption and runoff. Visit: http://mgorange.ucanr.edu/inde...
Every Friday and Sunday in March – Living with Clay – Armstrong Collection – 12:00 pm – 4:00 pm, located at the Claremont Museum of Art, 200 West 1st Street, Claremont, CA. Open Friday, Saturday and Sunday, noon to 4:00 pm, and on Art Walk, the first Saturday of every month from 6:00 to 9:00 pm. For more information, visit www.claremontmuseum.org .


March 12, 19 & 26 – Ballroom Dancing – 1:00 – 3:30 pm, located at Anthony Munoz Community Center, 1240 West Fourth Street, Ontario, CA. Put your dancing shoes on and glide around the dance floor to live music! Seniors 50+. $3.00 Admissioin. For more information, please call (909) 395-2622. Visit: https://www.ontarioca.gov/even...
Every Sunday Come Rain or Shine - Claremont Artisans and Farmers Market - 8:00 am – 1:00 pm – FREE – located on Indian Hill Ave. and 2nd Street in Claremont Village. Voted best farmer's market in the Inland Empire (Los Angeles Times, 2012), the Farmers & Artisans Market was founded in 1996 to connect California farmers and artisans to the local community, and features over 100 grower and artisan members sharing their goods and services throughout the year. Highlights include Certified Organic Produce, Specialty Artisans & Crafts, and Flowers & Plants Sponsored by The Claremont Forum. http://discoverclaremont.com/e... and also visit: http://www.sustainableclaremon...
Each Saturday Morning – Children's Storytime @ Barnes & Noble – Go to Barnes & Noble each Saturday morning for storytime. Check the schedule for a different story each week. Where: Barnes & Noble in Rancho Cucamonga, Montclair Plaza, 5183 Montclair Plaza Lane. When: 11:00 am – 11:30 am. All children are invited to come. Cost is FREE. Call 909.399.1966 or visit: https://stores.barnesandnoble.com/store/2242# and: http://ranchocucamonga.macaron...
Every Monday - Mother Goose on the Loose. Mondays at 12:00 pm at the Biane Library in Rancho Cucamonga. This is a fun, fast-paced story time geared for children ages 0-3 years and is filled with rhymes, songs, lap-bouncers, movement, and of course classic Mother Goose rhymes. Walk-ins welcome. Limited seating - all walk in story times require buttons for each family member attending story time and will be available at the Children's Information Desk 30 minutes before the program. Questions - 909.477.2720 Ext. 3975. https://www.cityofrc.us/cals/d...
Every Thursday, Friday, Saturday & Sunday – Great Park Balloon Evening Rides – 7:00 – 10:00 pm, located at Orange County Great Park. The Great Park Balloon is the Orange County Great Park's iconic attraction. With the ability to hold up to 25 to 30 passengers and soar 400 feet above the surrounding landscape, it serves as a public observation deck for the Great Park's development and offers an unmatched 360° view that spans 40 miles on a clear day. Call 866.829.3829 for more information or visit: http://www.cityofirvine.org/or...
First Tuesday and Wednesday of every month – Mini Model Build @ Lego Store – from 5:00 – 7:00 pm, located at the Lego Store in Mission Viejo, 555 The Shops at Mission Viejo, Mission Viejo, CA. Build a cool mini model and take it home. Join in the Lego Store monthly mini model build! For more information, call 949.364.1832 or visit: https://www.lego.com/en-us/sto...
Ongoing Event Taking Place Every Saturday – Roots n' Shoots at Oak Canyon Nature Center – from 1:00 – 2:30 pm – located at 6700 E Oak Canyon Walnut Road in Anaheim. This is a weekly event taking place every Saturday. Like nature? Need community service hours? Grab your jeans and head down to OCNC! Come join us for 1.5 hours a week as we maintain trails and keep Oak Canyon looking good! Possible activities include: trail clearing, stream maintenance, non-native plant removal, and habitat restoration. All work materials provided. FREE. For more information call: 714.998.8380 or visit: https://www.planadayout.com/Ac...
Holiday Skate Center – located at Holiday Skate Center, 175 N Wayfield, Orange, CA. We are the best at family entertainment in the Orange County area! We strive to provide a clean, safe, and very fun facility for the entire family! We also offer skating for all ages and experience levels, so do not be discouraged if you have never been skating before! Moreover, we take pride in theme nights to make sure our guests are never bored! HD flat screen TV's, as well as Free Wi-Fi! Call: 714.997.5283 for more information or visit: https://holidayskate.com/
Every Tuesday Night Street Fair and Farmer's Market @ Downtown Huntington Beach – 5:00 – 9:00 pm. Located at 200 Main Street in Huntington Beach. Surf City Nights is a weekly street fair & certified farmer's market. Located on Main Street 1st-3rd blocks between PCH & Orange Street. Farmer's Market: fresh cut flowers, original crafts, local honey, fresh baked goods, dried fruits & nuts. Merchant Venders: Original artwork, glass & ceramics, clothing & couture, gifts & collectibles. Food Vendors: hot or cold sandwiches, food plates, soups & seasonal snacks, ethnic & American cuisine, dessert & delights, beverages. Live entertainment: musical groups & soloists, bubble man, pirates, magicians, kids' activities, balloon artist, face painting, inflatables. Admission and parking FREE. Visit: http://www.surfcitynights.com/
Every Sunday – Newport Beach Farmer's Market – 9:00 am – 1:00 pm, at 1 Newport Pier in Newport Beach. Our Newport Beach Farmers' Market is an ultimate Southern California experience, located right next to the beach on the Newport Beach Pier. Just steps away from the famous Dory fish market and beachfront shops and restaurants, this market is a staple for locals and a reason to make Newport Beach a Sunday destination! Every Sunday come rain or shine! http://www.farmermark.com/newp...
Newport at Night – Don't miss out on Newport at Night. At Cruise Newport Beach, we offer unforgettable oceanic adventures. With daily whale watching tours, sunset cruises, and evening entertainment on the water, you'll be able to grab a drink or two and set sail. Starting at sunset, the twinkling lights of Newport Harbor flicker on, and the night begins. From concerts on the beach, to private karaoke parties on a ship, Cruise Newport Beach offers different activities and events for those who love happy hours on the beach. We also offer boat & yacht rentals to Southern California residents...so give us a call for your next event, wedding, office get-together or holiday party! Call 949-673-1489 or book online to reserve your cruise today! http://www.cruisenewportbeach....
Have a great time making memories with your Family!