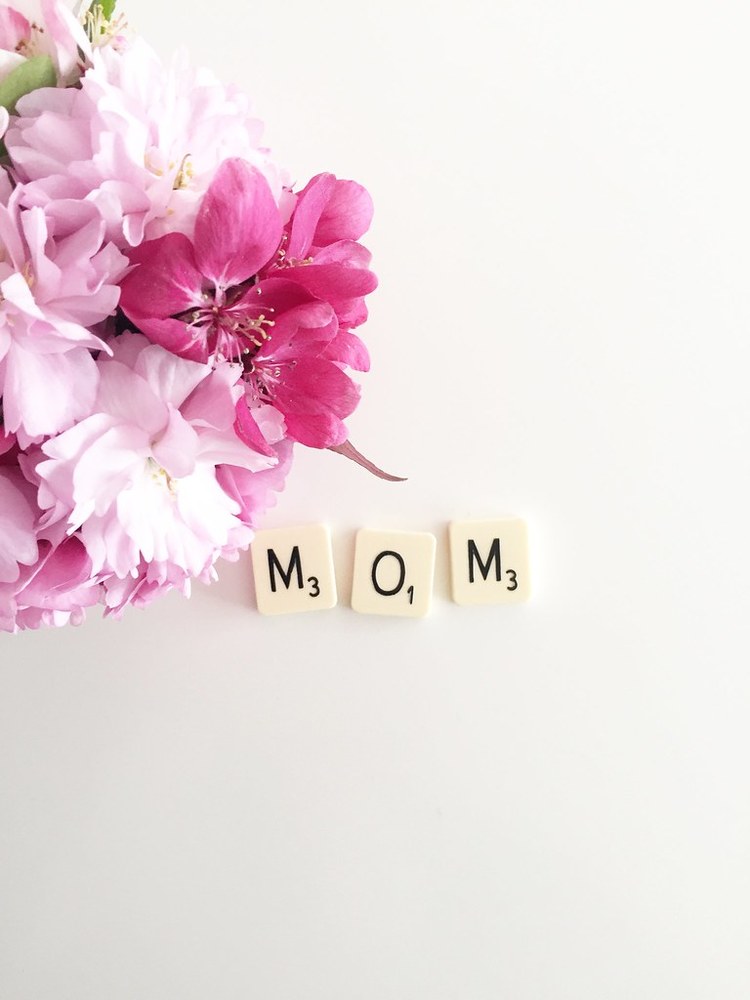 MAY! For us, May is a really busy month. School is wrapping up, and projects are due, we have awards ceremonies to go to, graduations, recitals, performances, etc. etc. All good and exciting things. But, one of my favorite days in May is Mother's Day. I love being able to spends time with my family, my mother, and the little people that made me a mother :) If you're looking for some fun and different ideas to spend time with your own mother - maybe one of these ideas will help! If you are like most of us here at Kessler Alair Insurance you work hard to play hard.  For many of us filling our weekends with fun family activities is first priority when we clock out on Friday evening. Having our offices located in Newport Beach, Rancho Cucamonga and Upland California gives us a wide variety of events to choose from.  Of course one of the best things about Southern California is the fact that you can go snowboarding in the morning and sit on the beach to watch the sunset all in the same day. 
May 9 – Irvine – Exploring Beekeeping – 9:00 am – 12:00 pm, located at South Coast Research and Extension Center, 7601 Irvine Blvd, Irvine, CA. If you are interested in keeping honey bees, but not yet sure how to start, this class is for you. After taking this course, you will be able to make a well-informed decision about keeping bees in your backyard.
Beehive location

Time and financial requirements

Honey plants, bee food needs

Races of honey bees

Pesticides
Obtaining, installing your new bees

Helping your honey bees stay healthy

Cost is $25
Please visit: http://mgorange.ucanr.edu/inde... for more information.
May 16 – Modern Calligraphy at Seaside Gallery & Goods – 10:30 am – 12:30 pm, located at 124 Tustin Ave. Suite 100, Newport Beach, CA. The modern calligraphy class is for those who have no prior experience or for those who are looking to further refine their skills. We will go over the basic strokes for beautiful lettering, how to put them together to create your lowercase alphabet, how to use a pointed nib, and troubleshooting. Each class will have a different focal point in order to improve with each attending class. At the end of the class, you will enjoy the opportunity to create something new with what you've learned so you can share it with friends and family while further enhancing your skills. This class will be held indoors. For more information, please visit: https://seasidegalleryandgoods...
May 19 – The Balboa Island Art Walk – 9:00 am – 5:00 pm, located at South Bay Front, Balboa Island, CA. The Balboa Island Artwalk is the premier showcase for talented local artists and marks the start of the Island's summer season. The 25th Annual Balboa Island Artwalk will take place on Sunday, May 19th, 2019 from 9am to 5pm along the South Bayfront Promenade. Admission is free. This fine art show features 100 artists exhibiting paintings, fine jewelry, blown glass, sculpture, and photography. Spectators will enjoy live music throughout the day on five stages along the walk. For more information, please visit: http://www.balboaislandartwalk...

May 22 – Beyond the Canvas – The Great Masters in Art: Rembrandt – 7:00 – 8:00 pm, located at the Friends Meeting Room, 1000 Avocado Ave., Newport Beach, CA. This season, award-winning professor Jacqueline Hahn will explore the Great Masters, in this fascinating art lecture series on legendary artists' lives and artistic movements. Rembrandt was a Dutch draughtsman, painter, and printmaker. An innovative and prolific master in three media, he is generally considered one of the greatest visual artists in the history of art and the most important in Dutch art history. Unlike most Dutch masters of the 17th century, Rembrandt's works depict a wide range of style and subject matter, from portraits and self-portraits to landscapes, genre scenes, allegorical and historical scenes, biblical and mythological themes as well as animal studies. His contributions to art came in a period of great wealth and cultural achievement that historians call the Dutch Golden Age, when Dutch art was extremely prolific and innovative, and gave rise to important new genres. Learn more about the great masters of art in a fascinating visual presentation. Free to the public; seating is first come, first served. Sponsored by Friends of the Library. Follow Newport Beach Cultural Arts. For more info, please visit: https://www.newportbeachca.gov...

May 25 – 28 – Costa Mesa – Spring Garden Show Booth – All Day, located at South Coast Plaza Crystal Court, 3333 Bear Street, Costa Mesa, CA. Visit our booth with your garden questions and pick up informative literature about pest management, citrus disease, and general gardening. Master Gardeners will also be conducting garden related children's activities. Check out this website for more information on the presentation schedule: http://mgorange.ucanr.edu/inde...
May 30 – Magic with Greg Van Holsbeck – 8:00 – 9:00 pm, located at the Claremont Forum, 586 West 1st Street, Claremont, CA. Handcrafted Mysteries: An Evening of Magic with Greg Van Holsbeck. Handcrafted Mysteries is an immersive magic and mentalism experience with Greg Van Holsbeck; a professional magician and member at the Hollywood Magic Castle.The show has been in development for 3 years and features Greg's original pieces of magic. In Handcrafted Mysteries, you won't find rabbits, glittery suits, or large apparatus (unless you bring your own). You will, however, find highly interactive and entertaining tricks involving skill, psychology and a few small ordinary objects. When you first walk into Handcrafted Mysteries, the first thing you might notice is an antique wooden box that is padlocked shut. At the start of the show, the audience is asked one question: "What's in the box?" Through "Handcrafted Mysteries," Greg Van Holsbeck set out to create a unique experience with original magic presentations and bring it to the public. His performances have drawn the attention of lovers of magic every week since the show's debut in February. Recommended for ages 16+. Packing House Parking is free. Seating is first come, first seated. For further questions: contact Greg at gregvanholsbeck [at] gmail [dot] com. You can also visit: https://www.gvmagic.com/

Ongoing Monthly Events:
May 3 and goes until October 25 – Friday Nights Live! - 6:00 – 9:00 pm in the Claremont Village, 4 locations. Free weekly concerts at 4 Claremont Village Venues. For more information, please contact Sonja at 909.626.1147 for more questions, or you can visit the website at: https://www.claremontvillage.c...
May 13 – CA Butterfly Pavilion Daily – 10:00 am – 3:00 pm at the Rancho Santa Ana Botanic Garden, 1500 N. College Ave., Claremont, CA. Butterfly Pavilion comes alive every year with a dazzling array of native butterfly species. Encounter these beautiful creatures in all their life stages and the native plants they depend on. Hours may vary during very hot days. Tickets are $3 per person. Children under 3 years of age are FREE. For more information, please visit: https://www.rsabg.org/
April 1 – May 29 – Craft Club – 12:00 pm – 8:00 pm, located at Colony Branch Library, 3850 East Riverside Dr., Ontario, CA. Visit the information desk for your take home craft! There's a new project every month. Repeats every week every Monday and every Tuesday and evert Wednesday until Wednesday, May 29, 2019 except Monday, May 27, 2019. Location: information desk. Free for ages 18+. For more information please call 909-395-2256. You may also visit: https://www.ontarioca.gov/even...
Every Sunday Come Rain or Shine - Claremont Artisans and Farmers Market - 8:00 am – 1:00 pm – FREE – located on Indian Hill Ave. and 2nd Street in Claremont Village. Voted best farmer's market in the Inland Empire (Los Angeles Times, 2012), the Farmers & Artisans Market was founded in 1996 to connect California farmers and artisans to the local community, and features over 100 grower and artisan members sharing their goods and services throughout the year. Highlights include Certified Organic Produce, Specialty Artisans & Crafts, and Flowers & Plants Sponsored by The Claremont Forum. http://discoverclaremont.com/e... and also visit: http://www.sustainableclaremon...
Each Saturday Morning – Children's Storytime @ Barnes & Noble – Go to Barnes & Noble each Saturday morning for storytime. Check the schedule for a different story each week. Where: Barnes & Noble in Rancho Cucamonga, Montclair Plaza, 5183 Montclair Plaza Lane. When: 11:00 am – 11:30 am. All children are invited to come. Cost is FREE. Call 909.399.1966 or visit: https://stores.barnesandnoble.com/store/2242#
Every Monday - Mother Goose on the Loose. Mondays at 12:00 pm at the Biane Library in Rancho Cucamonga. This is a fun, fast-paced story time geared for children ages 0-3 years and is filled with rhymes, songs, lap-bouncers, movement, and of course classic Mother Goose rhymes. Walk-ins welcome. Limited seating - all walk in story times require buttons for each family member attending story time and will be available at the Children's Information Desk 30 minutes before the program. Questions - 909.477.2720 Ext. 3975. https://www.cityofrc.us/cals/d...
Laguna Koi Ponds – located at 20452 Laguna Canyon Rd, Laguna Beach, CA. Laguna Koi Ponds specialize in proper koi pond filtration and design. They have 35,000 gallons of display ponds with koi. Fun for the kids to look at these colorful fish. In order to protect the fish, please refrain from touching the water. For more information, please call: 949.494.5107 or visit: http://www.lagunakoi.com/
Big Air Laguna Hills Trampoline Park – located at Big Air Laguna Hills, 23251 Avenida De La Carlota in Laguna Hills, CA. >span class="TextRun SCXW65989377 BCX0" xml:lang="EN-US" lang="EN-US">rock climbing wall, battle beam and massive freestyle court. With so much to do, Big Air is the ideal venue for your next birthday, team party, and/or group event. Call 949.305.9788 for more information, or visit: https://www.bigairusa.com/lagu...
Great Park Ice – Public Skating Sessions – Hours of operation vary. Please refer to website for hours. Located at Great Park Ice, 888 Ridge Valley, Irvine, CA. Guests of all ages enjoy skating at Great Park ICE during our daily public skating sessions on both our NHL and Olympic sized ice surfaces. We have over 1,000 pairs of professionally maintained ice hockey and figure skates available for your skating pleasure. We also offer skate mates for new skaters or skaters that may need a little extra assistance on the rink. For more information, please call: 949.774.1600 or visit our website at: https://www.greatparkice.com/p... Suitable for ages 3 and up. Parking is FREE.
K1 Speed – Indoor Kart Racing – Located at 17221 Von Karman Avenue, Irvine, CA. If you're looking for thrills and excitement, you're in the right place! At K1 Speed Irvine, the public can enjoy indoor go-kart racing on not one, but two professionally designed tracks. Our Irvine karting center is one of our largest and is a fantastic place to spend a Friday evening with friends or Sunday afternoon with family. Our aim is not limited to building just go-kart tracks; we want to design world-class entertainment venues that everyone can feel comfortable in. Traditional outdoor tracks are often unkempt, there are tires everywhere, the awnings are falling apart, and they smell of gasoline. At K1 Speed, we have plasma screen televisions and leather couches, museum-quality collections of racing memorabilia and art, and our own Pit Café snack bar. We can assure you that K1 Speed will redefine what you think of go-kart tracks, and you will never go back! If you want to experience indoor go-kart racing, the Arrive & Drive package offered at K1 Speed Irvine center is for you! We invite you to come in today; our center is situated within short driving distance of Mission Viejo, Costa Mesa, and Santa Ana. Ages 8 and over are invited. FREE parking. For more information, please call: 949.250.0242 or visit our website at: https://www.k1speed.com/irvine...
Every Friday, Saturday & Sunday – Merlin's Magic Dinner Early Show @ Rib Trader Restaurant – Every Friday at 7:30 pm. Every Saturday at 5:00 and 8:00 pm. Every Sunday at 5:00 pm. Located at 2710 E Chapman Ave., Orange, CA. Enjoy a mouth-watering meal by the costumed characters from the show, while Merlin the Magician does everything from sleight of hand magic to grand illusion. Call: (714) 744-9288 for more information, or visit: https://www.ribtrader.com/show....
Every Thursday, Friday, Saturday & Sunday – Great Park Balloon Evening Rides – 7:00 – 10:00 pm, located at Orange County Great Park. The Great Park Balloon is the Orange County Great Park's iconic attraction. With the ability to hold up to 25 to 30 passengers and soar 400 feet above the surrounding landscape, it serves as a public observation deck for the Great Park's development and offers an unmatched 360° view that spans 40 miles on a clear day. Call 866.829.3829 for more information or visit: http://www.cityofirvine.org/or...
First Tuesday and Wednesday of every month – Mini Model Build @ Lego Store – from 5:00 – 7:00 pm, located at the Lego Store in Mission Viejo, 555 The Shops at Mission Viejo, Mission Viejo, CA. Build a cool mini model and take it home. Join in the Lego Store monthly mini model build! For more information, call 949.364.1832 or visit: https://www.lego.com/en-us/sto...
Ongoing Event Taking Place Every Saturday – Roots n' Shoots at Oak Canyon Nature Center – from 1:00 – 2:30 pm – located at 6700 E Oak Canyon Walnut Road in Anaheim. This is a weekly event taking place every Saturday. Like nature? Need community service hours? Grab your jeans and head down to OCNC! Come join us for 1.5 hours a week as we maintain trails and keep Oak Canyon looking good! Possible activities include: trail clearing, stream maintenance, non-native plant removal, and habitat restoration. All work materials provided. FREE. For more information call: 714.998.8380 or visit: https://www.planadayout.com/Ac...
Holiday Skate Center – located at Holiday Skate Center, 175 N Wayfield, Orange, CA. We are the best at family entertainment in the Orange County area! We strive to provide a clean, safe, and very fun facility for the entire family! We also offer skating for all ages and experience levels, so do not be discouraged if you have never been skating before! Moreover, we take pride in theme nights to make sure our guests are never bored! HD flat screen TV's, as well as Free Wi-Fi! Call: 714.997.5283 for more information or visit: https://holidayskate.com/
Every Tuesday Night Street Fair and Farmer's Market @ Downtown Huntington Beach – 5:00 – 9:00 pm. Located at 200 Main Street in Huntington Beach. Surf City Nights is a weekly street fair & certified farmer's market. Located on Main Street 1st-3rd blocks between PCH & Orange Street. Farmer's Market: fresh cut flowers, original crafts, local honey, fresh baked goods, dried fruits & nuts. Merchant Venders: Original artwork, glass & ceramics, clothing & couture, gifts & collectibles. Food Vendors: hot or cold sandwiches, food plates, soups & seasonal snacks, ethnic & American cuisine, dessert & delights, beverages. Live entertainment: musical groups & soloists, bubble man, pirates, magicians, kids' activities, balloon artist, face painting, inflatables. Admission and parking FREE. Visit: http://www.surfcitynights.com/
Every Sunday – Newport Beach Farmer's Market – 9:00 am – 1:00 pm, at 1 Newport Pier in Newport Beach. Our Newport Beach Farmers' Market is an ultimate Southern California experience, located right next to the beach on the Newport Beach Pier. Just steps away from the famous Dory fish market and beachfront shops and restaurants, this market is a staple for locals and a reason to make Newport Beach a Sunday destination! Every Sunday come rain or shine! http://www.farmermark.com/newp...
Newport at Night – Don't miss out on Newport at Night. At Cruise Newport Beach, we offer unforgettable oceanic adventures. With daily whale watching tours, sunset cruises, and evening entertainment on the water, you'll be able to grab a drink or two and set sail. Starting at sunset, the twinkling lights of Newport Harbor flicker on, and the night begins. From concerts on the beach, to private karaoke parties on a ship, Cruise Newport Beach offers different activities and events for those who love happy hours on the beach. We also offer boat & yacht rentals to Southern California residents...so give us a call for your next event, wedding, office get-together or holiday party! Call 949-673-1489 or book online to reserve your cruise today! http://www.cruisenewportbeach....