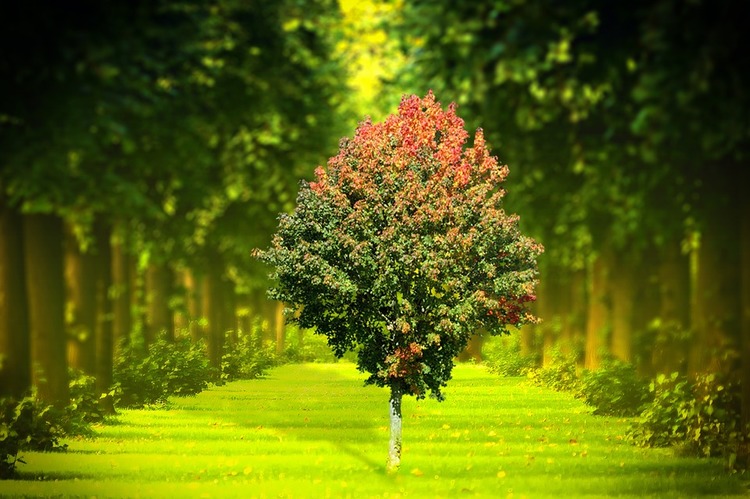 The United Nations designated June 5th as World Environment Day. The celebration of this day provides us with an opportunity to broaden the basis for an enlightened opinion and responsible conduct by individuals, and communities in preserving and enhancing the environment. Since it began in 1974, it has grown to become a global platform for public outreach that is widely celebrated in more than 100 countries.
Each World Environment Day is organized around a theme that focuses attention on a particularly pressing environmental concern. The theme for 2019, "Beat Air Pollution," is a call to action call to combat this global crisis. Chosen by this year's host, China, this year's topic invites us all to consider how we can change our everyday lives to reduce the amount of air pollution we produce, and thwart its contribution to global warming and its effects on our own health.
Understanding the different types of pollution, and how it affects our health and environment will help us take steps towards improving the air around us. Often you can't even see it, but air pollution is everywhere. We can't stop breathing, but we can do something about the quality of our air. Nine out of ten people worldwide are exposed to levels of air pollutants that exceed safe levels set by the World Health Organization. There is little doubt - we are faced with an urgent task.
Here is how you can help:
Use public transport or car sharing, cycle or walk.
Switch to a hybrid or electric vehicle and request electric taxis.
Turn off the car engine when stationary.
Reduce your consumption of meat and dairy to help cut methane emissions.
Compost organic food items and recycle non-organic trash.
Switch to high-efficiency home heating systems and equipment.
Save energy: turn off lights and electronics when not in use.
Never burn trash, as this contributes directly to air pollution.
Choose non-toxic paints and furnishings.
And to celebrate our beautiful world - there is nothing better than to get outside and enjoy all that our wonderful world has to offer! Whether you are in the Inland Empire or in Orange County and you are looking for a great thing to do this month here are a few ideas:
June 7 – Movie in the Park – Ralph Breaks the Internet –
7:00 pm – 10:00 pm, located at Mariner's Park, 1300 Irvine Ave., Newport Beach, CA. Bring family, friends and neighbors out to Mariners Park to enjoy some fresh air, free popcorn, free candy, free activities, and a live screening of "Ralph Breaks the Internet". The event begins at 7 pm with the movie set to begin at dusk. Food will be available for purchase. Remember to bring a chair, blanket, or towel for comfortable sitting during the movie. Please visit:
https://www.newportbeachca.gov...
June 8 and Every Saturday from June until August – Peach on the Beach – 7:00 – 8:00 am, located at 17 and West Balboa, Newport Beach, CA. Complimentary Community Work-Out Class. Please bring friends! Meet at Life Guard Tower #17. Street parking is FREE before 8 am. Bring water, a towel, a blanket or yoga mat. Parking is FREE. They will be doing lots of variations while keeping you safe on the Sand. Yoga, body weight training, HIIT, mat Pilates, Buti yoga and more! Look for all your favorite teachers making an appearance! Peach on the Beach. For more information, please visit: https://www.visitnewportbeach....
June 9 – An Afternoon of Free Music –
3:30 – 5:30 pm, located at Bridges Hall of Music, 150 East 4th
Street, Claremont, CA. Spend your afternoon with the Claremont Symphony Orchestra. The Claremont Symphony Orchestra is an all-volunteer community orchestra based in Claremont, California. Led by Music Director Robert Sage, the CSO marks its 66th season providing FREE classical music concerts to Claremont and its neighboring communities. All concerts are FREE of admission charge, a donation of $5 or more is appreciated. For more information, please visit:
http://lavernechamber.chamberm...
June 12 – Costa Mesa – Butterflies – 4:00 – 5:00 pm, located at Community Garden, 1855 Park Ave., Costa Mesa, CA. Which plants will attract butterflies? Which plants will provide food for caterpillars? Learn the answers to these questions and create a welcoming habitat for these beautiful creatures. For more info, please contact cecily [dot] renteria [at] costamesaca [dot] gov or visit: http://mgorange.ucanr.edu/inde...
June 15 – Free Family Bird Walk, Wild Birds Unlimited – 8:00 – 9:30 am. Located at 1500 North College Ave, Claremont, CA. Take a leisurely walk through the Garden to see and hear the numerous bird species that migrate through the San Gabriel Valley and the Inland Empire. Join Chris Verma of Claremont's Wild Birds Unlimited for this family-friendly, free bird walk along Garden trails. Our collaborative efforts usually produce a good variety of local birds, and we always have a great time! Wear comfortable walking shoes, bring any bird guide books you have and binoculars. Limited loaner binoculars may be available to use during the walk. This special walk is provided by Wild Birds Unlimited of Claremont. Please register to reserve your spot. Please visit: https://www.rsabg.org/events-p... to register.
June 16 – Concerts on the Green – The Side Deal – 6:00 – 7:30 pm. Located at 100 Civic Center Drive, Newport Beach, CA. The City of Newport Beach presents The SIDE DEAL in a Father's Day concert that kicks off the 2019 Concerts on the Green summer series. Visitors are encouraged to bring their beach chairs and blankets for an evening of fun. Picnics are welcome (alcohol is prohibited), and gourmet food trucks Chef TLC's Sidewalk Cafe and Scooter's Italian Ice will be on site. After years of independent successful music careers and admiration for one another, Charlie Colin (Train), Stan Frazier (Sugar Ray), and Joel & Scott Owen (PawnShop kings), brought their talents and passion for great music together in a band called The SIDE DEAL. They will kick off the Concerts on the Green series with a rock performance that includes familiar and revamped renditions of their global hits such as Train's "Drops of Jupiter," "Calling All Angels," & "Meet Virginia," and Sugar Ray's "Fly," "Someday," and "Every Morning" and brand new Side Deal originals. Admission and parking are free, on a first come, first served basis. For more info, please go to: https://www.newportbeachca.gov...
June 22 – San Juan Capistrano – Warm Season Vegetables – 9:00 am – 10:00 am, located at Reata Park, 28632 Ortega Highway, San Juan Capistrano, CA. You have planted your warm season vegetables but the weather is turning HOT. How do I care for these crops; harvest them; do I still have time to plant them? Irrigation and pest tips. Contact 949.493.5911. Also pre-register at that same number. You may also visit: http://mgorange.ucanr.edu/inde...
June 22 – Summer Program for Kids – at various times. Check website for times. Located at Newport Beach Central Library, 1000 Avocado Ave., Newport Beach, CA. The Children's Summer Reading Program will run from Saturday, June 22 to Saturday, August 10. Special programs featuring this year's theme of "It's Showtime at Your Library!"are listed at: https://www.planadayout.com/Ac..., click "more" to see the full schedule. Admission is free. Suitable for ages 3 – 12. Call 949.717.3800 for more info or you can visit the website: https://www.newportbeachlibrar...
May 3 and goes until October 25 – Friday Nights Live! - 6:00 – 9:00 pm in the Claremont Village, 4 locations. Free weekly concerts at 4 Claremont Village Venues. For more information, please contact Sonja at 909.626.1147 for more questions, or you can visit the website at: https://www.claremontvillage.c...
Every Sunday Come Rain or Shine - Claremont Artisans and Farmers Market - 8:00 am – 1:00 pm – FREE – located on Indian Hill Ave. and 2nd Street in Claremont Village. Voted best farmer's market in the Inland Empire (Los Angeles Times, 2012), the Farmers & Artisans Market was founded in 1996 to connect California farmers and artisans to the local community, and features over 100 grower and artisan members sharing their goods and services throughout the year. Highlights include Certified Organic Produce, Specialty Artisans & Crafts, and Flowers & Plants Sponsored by The Claremont Forum. http://discoverclaremont.com/e... and also visit: http://www.sustainableclaremon...
Each Saturday Morning – Children's Storytime @ Barnes & Noble – Go to Barnes & Noble each Saturday morning for storytime. Check the schedule for a different story each week. Where: Barnes & Noble in Rancho Cucamonga, Montclair Plaza, 5183 Montclair Plaza Lane. When: 11:00 am – 11:30 am. All children are invited to come. Cost is FREE. Call 909.399.1966 or visit: https://stores.barnesandnoble.com/store/2242# and: http://ranchocucamonga.macaron...
Every Monday - Mother Goose on the Loose. Mondays at 12:00 pm at the Biane Library in Rancho Cucamonga. This is a fun, fast-paced story time geared for children ages 0-3 years and is filled with rhymes, songs, lap-bouncers, movement, and of course classic Mother Goose rhymes. Walk-ins welcome. Limited seating - all walk in story times require buttons for each family member attending story time and will be available at the Children's Information Desk 30 minutes before the program. Questions - 909.477.2720 Ext. 3975. https://www.cityofrc.us/cals/d...
Every Thursday, Friday, Saturday & Sunday – Great Park Balloon Evening Rides – 7:00 – 10:00 pm, located at Orange County Great Park. The Great Park Balloon is the Orange County Great Park's iconic attraction. With the ability to hold up to 25 to 30 passengers and soar 400 feet above the surrounding landscape, it serves as a public observation deck for the Great Park's development and offers an unmatched 360° view that spans 40 miles on a clear day. Call 866.829.3829 for more information or visit: http://www.cityofirvine.org/or...
Ongoing Event Taking Place Every Saturday – Roots n' Shoots at Oak Canyon Nature Center – from 1:00 – 2:30 pm – located at 6700 E Oak Canyon Walnut Road in Anaheim. This is a weekly event taking place every Saturday. Like nature? Need community service hours? Grab your jeans and head down to OCNC! Come join us for 1.5 hours a week as we maintain trails and keep Oak Canyon looking good! Possible activities include: trail clearing, stream maintenance, non-native plant removal, and habitat restoration. All work materials provided. FREE. For more information call: 714.998.8380 or visit: https://www.planadayout.com/Ac...
Every Tuesday Night Street Fair and Farmer's Market @ Downtown Huntington Beach – 5:00 – 9:00 pm. Located at 200 Main Street in Huntington Beach. Surf City Nights is a weekly street fair & certified farmer's market. Located on Main Street 1st-3rd blocks between PCH & Orange Street. Farmer's Market: fresh cut flowers, original crafts, local honey, fresh baked goods, dried fruits & nuts. Merchant Venders: Original artwork, glass & ceramics, clothing & couture, gifts & collectibles. Food Vendors: hot or cold sandwiches, food plates, soups & seasonal snacks, ethnic & American cuisine, dessert & delights, beverages. Live entertainment: musical groups & soloists, bubble man, pirates, magicians, kids' activities, balloon artist, face painting, inflatables. Admission and parking FREE. Visit: http://www.surfcitynights.com/
Every Sunday – Newport Beach Farmer's Market – 9:00 am – 1:00 pm, at 1 Newport Pier in Newport Beach. Our Newport Beach Farmers' Market is an ultimate Southern California experience, located right next to the beach on the Newport Beach Pier. Just steps away from the famous Dory fish market and beachfront shops and restaurants, this market is a staple for locals and a reason to make Newport Beach a Sunday destination! Every Sunday come rain or shine! http://www.farmermark.com/newp...
Newport at Night – Don't miss out on Newport at Night. At Cruise Newport Beach, we offer unforgettable oceanic adventures. With daily whale watching tours, sunset cruises, and evening entertainment on the water, you'll be able to grab a drink or two and set sail. Starting at sunset, the twinkling lights of Newport Harbor flicker on, and the night begins. From concerts on the beach, to private karaoke parties on a ship, Cruise Newport Beach offers different activities and events for those who love happy hours on the beach. We also offer boat & yacht rentals to Southern California residents...so give us a call for your next event, wedding, office get-together or holiday party! Call 949-673-1489 or book online to reserve your cruise today! http://www.cruisenewportbeach....
If you know of some family fun that should be added to this list for the IE to the OC then please let us know with a note! Send us a picture of you at these events to share with us to share on FB.  Have a great time making memories with your Family!