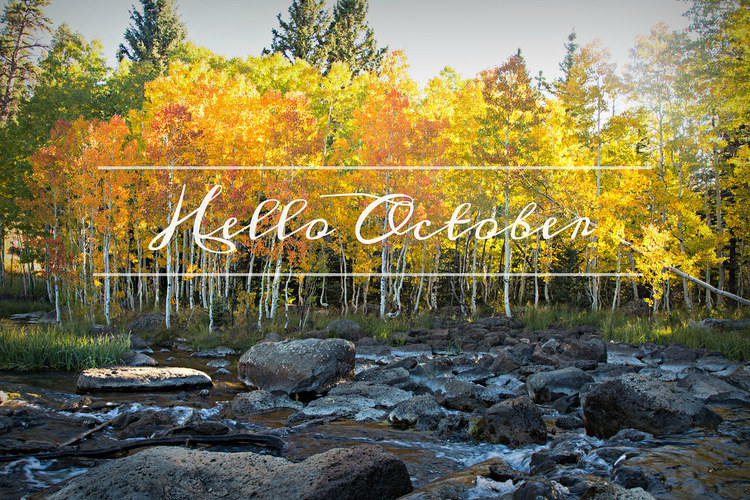 If you are like most of us here at Kessler Alair Insurance you work hard to play hard.  For many of us filling our weekends with fun family activities is first priority when we clock out on Friday evening. Having our offices located in Newport Beach, Rancho Cucamonga and Upland California gives us a wide variety of events to choose from.  Of course one of the best things about Southern California is the fact that you can go snowboarding in the morning and sit on the beach to watch the sunset all in the same day. 
Whether you are in the Inland Empire or in Orange County and you are looking for a great thing to do this month here are a few ideas:
October 6 - Succulent Pumpkin Workshop - 10:00 AM - 11:30 AM, located at: Katie Wheeler Library, 13109 Old Myford Road, Irvine, CA. Attendees will learn how to create a pumpkin succulent container. All attendees will leave with a small pumpkin/succulent plant (while supplies last). No cost to attendees. No registration. Contact: 714-669-8753 for more information or visit: http://www.uccemg.com/.
October 12 – Whale Walk and Talk – 9:00 am – 11:00 am, located at: Dana Point Nature Interpretive Center, 34558 Scenic Drive, Dana Point, CA. This walk focuses on the offshore visitors that can be frequently seen from the Dana Point Headlands. It is designed to introduce participants to our whale "seasons" (ie, November to May equals Grays and Summer Blues)! Participants will learn about Gray Whales, who migrate past us in the winter and spring months, and Blue and Humpback Whales (in the summer months). In particular, this walk focuses on what types of marine mammals we see, how to identify them, where and when to look for them, and how to responsibly view marine wildlife.The Whale Walk and Talk occurs on the second Saturday of each month. The walk begins at the Nature Interpretive Center (34558 Scenic Drive, Dana Point, CA 92629) at 9 AM and is approximately 1.5 to 2 hours long, covering about 1.5 miles. For more info, please call: (949) 248-3527 or visit: http://www.danapoint.org/visit....
October 13 – 44th Annual Fall Fair and Pumpkin Patch – 10:00 am – 3:00 pm, located at Environmental Nature Center, 1601 E 16th Street, Newport Beach. Come and join the fun at the Annual Fall Faire and Pumpkin Patch! Pumpkins of all shapes and sizes will be available for sale. Come take a great family photo in our cute pumpkin patch while you're shopping! Proceeds benefit our environmental education programs. Participate in a variety of fun crafts! Purchase a re-usable ENC canvas bag for $5 – your "ticket" to make awesome crafts like TP roll foxes, porcupine-cones, cork birds, egg carton squirrels and leaf pencil holders! Bring the kids and play super fun games like Trash Tumble, Froggie Flip, Ugly Duck-ring, Feeding Frenzy, Funky Fishing, Fore Fun, Pancake Picnic and Web Cast! Winners can enter to win prizes in our children's auction! Purchase delicious food and drinks from our Restaurant Sponsors. Face Painting, Entertainment, Pony Rides, Petting Zoo, and more! Call: 949.645.8489 for more information or visit: https://encenter.org/visit-us/....
October 19 – Exploring BeeKeeping – 9:00 am – 12:00 pm, located at South Coast Research and Extension Center, 7601 Irvine Blvd., Irvine, CA. This 3 hour class covers the basics of beekeeping. Cost is $25. Contact ucceocmghotline [at] ucanr [dot] edu for more information or visit: http://www.uccemg.com/.
October 19 – Halloween Kids Club Event – located at Victoria Gardens, 12505 North Mainstreet Street, Rancho Cucamonga, CA. Witching you a very Haunted Halloween! Join Victoria Gardens for an early Halloween celebration on October 19 for a wicked awesome time! Between 10:30am and 2pm, kids are invited to hop on their broomsticks and fly over to Chaffey Town Square for this unBOOlievably fun party, sponsored by Sprouts. Oh my gourd! Children will be given the opportunity to choose their own mini pumpkin to take home and decorate. DJ Jack Factory will be on hand to get the party startled! His frightfully good tunes will inspire your little ghosts and goblins to rattle their bones and do the monster mash! Shadow will join the festivities to make sure a ghoulishly good time is had by all! There will also be fang-tastic games and totally ghoul prizes!
Tickets will be available at Guest Services on a first come first serve basis starting on Friday, October 4. There are two time slots available:
10:30 am - 12:00 pm

12:00 pm - 2:00 pm
250 FREE tickets will be distributed for each time slot. Parents who would like more information can call Victoria Gardens' Guest Services at (909) 463-2830. Visit: https://www.victoriagardensie.... for more information.
Every Saturday in October – Paws to Read – 10:00 am – 12:00 Noon, located at Ovitt Family Community Library, 215 East C Street, Ontario, CA. Cost is FREE! Dogs + Books = Reading Fun! Spend some time on a Saturday morning reading a story to a furry friend. Location: Children's Room. Free for ages 5-12 Years. For more information please call 909.395.2207 or visit: https://www.ontarioca.gov/even....
Every Saturday in September – Free Crafts for Kids @ Lakeshore Learning – from 11:00 am – 3:00 pm, located at 125 N Mountain Ave, Upland, CA. No reservation necessary. Free for every child. Activity geared for ages 3 and up. Sept. 7 – Stone-Age Necklace, Sept. 14 – Saber Toothed Tiger Mask, Sept. 21 – Dino Fossil Charm, Sept. 28 – Crafty Campfire. Please visit: https://www.lakeshorelearning.... for more information.
Until October 25 – Friday Nights Live! - 6:00 – 9:00 pm in the Claremont Village, 4 locations. Free weekly concerts at 4 Claremont Village Venues. For more information, please contact Sonja at 909.626.1147 for more questions, or you can visit the website at: https://www.claremontvillage.c...
Every Sunday Come Rain or Shine - Claremont Artisans and Farmers Market - 8:00 am – 1:00 pm – FREE – located on Indian Hill Ave. and 2nd Street in Claremont Village. Voted best farmer's market in the Inland Empire (Los Angeles Times, 2012), the Farmers & Artisans Market was founded in 1996 to connect California farmers and artisans to the local community, and features over 100 grower and artisan members sharing their goods and services throughout the year. Highlights include Certified Organic Produce, Specialty Artisans & Crafts, and Flowers & Plants Sponsored by The Claremont Forum. http://discoverclaremont.com/e... and also visit: http://www.sustainableclaremon...
Each Saturday Morning – Children's Storytime @ Barnes & Noble – Go to Barnes & Noble each Saturday morning for story time. Check the schedule for a different story each week. Where: Barnes & Noble in Rancho Cucamonga, Montclair Plaza, 5183 Montclair Plaza Lane. When: 11:00 am – 11:30 am. All children are invited to come. Cost is FREE. Call 909.399.1966 or visit: http://ranchocucamonga.macaron...
Every Monday - Mother Goose on the Loose. Mondays at 12:00 pm at the Archibald Library, 7368 Archibald Ave. in Rancho Cucamonga. This is a fun, fast-paced story time geared for children ages 0-3 years and is filled with rhymes, songs, lap-bouncers, movement, and of course classic Mother Goose rhymes. Walk-ins welcome. Limited seating - all walk in story times require buttons for each family member attending story time and will be available at the Children's Information Desk 30 minutes before the program. Questions - 909.477.2720 Ext. 3975. https://www.cityofrc.us/cals/d...
October 25 – Trick or Treat @ Lakeview Senior Center – 9:30 am – 11:00 am, located at: Lakeview Senior Center, 20 Lake Rd., Irvine, CA. Bring your little ghouls and goblins to the Lakeview Senior Center for a morning of Halloween fun! Featuring special trick-or-treat stations, snacks and Halloween activities. Tours last approximately 30 minutes, drop-in between 9:30 and 11 a.m. $3 per person. Registration recommended; walk-ups accepted as space permits. Groups of 10+ must pre-register. More info: 949-724-7422. Or you can visit: https://secure.yourirvine.org/....
Ongoing – James L. Brulte Senior Center – Events occuring M-F 8:00 – 9:00 pm and Saturday and Sunday 9:00 – 5:00 pm, located at 11200 Base Line Road, Rancho Cucamonga, CA. The James L. Brulte Senior Center is one of the largest and most active Senior Centers in the Inland Empire. Amenities include: Senior Gym, Computer Lab, Themed Dances, Classes in Fitness, Music, Dance, Arts and Crafts and more, Shuttle Service to the Senior Center, Weekday Nutrition Program, Multi-day Trips, and Volunteer Program and more. Call: 909.477.2780 for more information or visit: https://www.cityofrc.us/commun... for more information.
Thru October 31 – Pumpkin Patch @ Tanaka Farms – 9:00 am – 6:00 pm, located at 5380 University Dr., Irvine, CA. The Pumpkin Patch provides an exciting environment for adults and children of all ages! Enjoy wagon rides, corn maze, fresh vegetables, petting zoo and carnival style games. Parking is free and the admission is $4. Questions? Please call: 949.653.2100 or please visit: http://www.tanakafarms.com/tou...
Last Saturday of Every Month – Kids Fun Zone – 11:00 – 3:00 pm, located at Anaheim Town Square, 2180 East Lincoln Ave., Anaheim, CA. Seasonal Crafts, Merchant Discounts, Birthday Gifts and More! Ages 12 & under. For more information, please visit: https://www.anaheimtownsquare....
Until October 20 – Hyatt Regency Summer Concert Series - Summer is just around the corner – which means your Friday evenings just got hotter! The Bank of the West Summer Concert Series returns July 12th – October 20th for another incredible summer filled with world-class music, fine wine and dining at the intimate Back Bay Amphitheater of the Hyatt Regency Newport Beach. The Back Bay Amphitheater, located inside the Hyatt Regency Newport Beach, hosts the Summer Concert Series. An intimate venue, the amphitheater allows fans to get up-close and personal with their favorite musicians. For the 2019 lineup, go to: https://www.visitnewportbeach....
Laguna Koi Ponds – located at 20452 Laguna Canyon Rd, Laguna Beach, CA. Laguna Koi Ponds specialize in proper koi pond filtration and design. They have 35,000 gallons of display ponds with koi. Fun for the kids to look at these colorful fish. In order to protect the fish, please refrain from touching the water. For more information, please call: 949.494.5107 or visit: http://www.lagunakoi.com/
Great Park Ice – Public Skating Sessions – Hours of operation vary. Please refer to website for hours. Located at Great Park Ice, 888 Ridge Valley, Irvine, CA. Guests of all ages enjoy skating at Great Park ICE during our daily public skating sessions on both our NHL and Olympic sized ice surfaces. We have over 1,000 pairs of professionally maintained ice hockey and figure skates available for your skating pleasure. We also offer skate mates for new skaters or skaters that may need a little extra assistance on the rink. For more information, please call: 949.774.1600 or visit our website at: https://www.greatparkice.com/p... Suitable for ages 3 and up. Parking is FREE.

K1 Speed – Indoor Kart Racing – Located at 17221 Von Karman Avenue, Irvine, CA. If you're looking for thrills and excitement, you're in the right place! At K1 Speed Irvine, the public can enjoy indoor go-kart racing on not one, but two professionally designed tracks. Our Irvine karting center is one of our largest and is a fantastic place to spend a Friday evening with friends or Sunday afternoon with family. Our aim is not limited to building just go-kart tracks; we want to design world-class entertainment venues that everyone can feel comfortable in. Traditional outdoor tracks are often unkempt, there are tires everywhere, the awnings are falling apart, and they smell of gasoline. At K1 Speed, we have plasma screen televisions and leather couches, museum-quality collections of racing memorabilia and art, and our own Pit Café snack bar. We can assure you that K1 Speed will redefine what you think of go-kart tracks, and you will never go back! If you want to experience indoor go-kart racing, the Arrive & Drive package offered at K1 Speed Irvine center is for you! We invite you to come in today; our center is situated within short driving distance of Mission Viejo, Costa Mesa, and Santa Ana. Ages 8 and over are invited. FREE parking. For more information, please call: 949.250.0242 or visit our website at: https://www.k1speed.com/irvine...
Every Friday, Saturday & Sunday – Merlin's Magic Dinner Early Show @ Rib Trader Restaurant – Every Friday at 7:30 pm. Every Saturday at 5:00 and 8:00 pm. Every Sunday at 5:00 pm. Located at 2710 E Chapman Ave., Orange, CA. Enjoy a mouth-watering meal by the costumed characters from the show, while Merlin the Magician does everything from sleight of hand magic to grand illusion. Call: (714) 744-9288 for more information, or visit: https://www.ribtrader.com/show....
Every Thursday, Friday, Saturday & Sunday – Great Park Balloon Evening Rides – 7:00 – 10:00 pm, located at Orange County Great Park. The Great Park Balloon is the Orange County Great Park's iconic attraction. With the ability to hold up to 25 to 30 passengers and soar 400 feet above the surrounding landscape, it serves as a public observation deck for the Great Park's development and offers an unmatched 360° view that spans 40 miles on a clear day. Call 866.829.3829 for more information or visit: http://www.cityofirvine.org/or...
Newport Theatre – Located at 2905 East Coast Highway, Corona del Mar, CA. The new Port Theatre reopened to serve the community on Friday, July 20, 2012, with a slate of quality films including Bernie, Safety Not Guaranteed, and First Position during its first week of opening. After nearly fifteen years of hiatus and extensive renovations, the theatre intends to provide the residents of Corona del Mar, Newport Beach, and beyond with a best-in-class movie going experience. For more information, call 949.723.6333 or visit: http://portnewport.com/
Orange County Museum of Art – The Orange County Museum of Art enriches lives through modern and contemporary art. This museum is the premier visual arts organization in Orange County, serving a population of nearly three million residents in one of the fastest-growing metropolitan areas in the country. More than 40,000 visitors come annually. Some 15,000 children and adults participate in award winning educational programs. Open Wednesday through Sunday. Closed on Some holidays. Located at: 850 San Clemente Drive in Newport Beach. Free on Fridays. Call 949.759.1122. https://www.planadayout.com/Ac... and http://www.ocma.net/

Every Tuesday Night Street Fair and Farmer's Market @ Downtown Huntington Beach – 5:00 – 9:00 pm. Located at 200 Main Street in Huntington Beach. Surf City Nights is a weekly street fair & certified farmer's market. Located on Main Street 1st-3rd blocks between PCH & Orange Street. Farmer's Market: fresh cut flowers, original crafts, local honey, fresh baked goods, dried fruits & nuts. Merchant Venders: Original artwork, glass & ceramics, clothing & couture, gifts & collectibles. Food Vendors: hot or cold sandwiches, food plates, soups & seasonal snacks, ethnic & American cuisine, dessert & delights, beverages. Live entertainment: musical groups & soloists, bubble man, pirates, magicians, kids' activities, balloon artist, face painting, inflatables. Admission and parking FREE. Visit: http://www.surfcitynights.com/
Every Sunday – Newport Beach Farmer's Market – 9:00 am – 1:00 pm, at 1 Newport Pier in Newport Beach. Our Newport Beach Farmers' Market is an ultimate Southern California experience, located right next to the beach on the Newport Beach Pier. Just steps away from the famous Dory fish market and beachfront shops and restaurants, this market is a staple for locals and a reason to make Newport Beach a Sunday destination! Every Sunday come rain or shine! http://www.farmermark.com/newp...