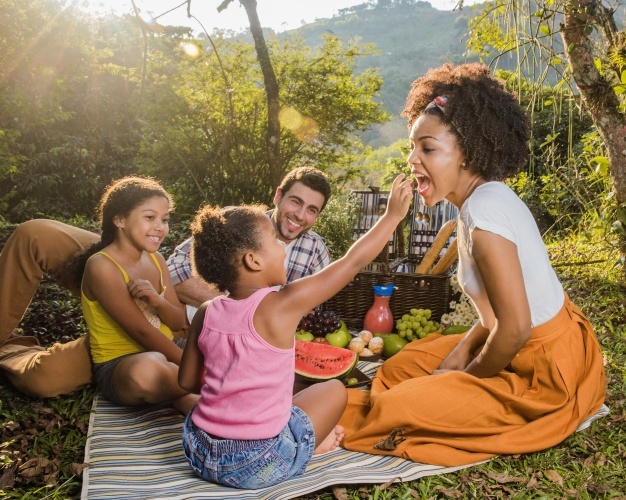 Having our offices located in Newport Beach, Rancho Cucamonga and Upland California gives us a wide variety of events to choose from. Of course one of the best things about Southern California is the fact that you can go snowboarding in the morning and sit on the beach to watch the sunset all in the same day. If you are like most of us here at Kessler Alair Insurance you work hard to play hard. For many of us filling our weekends with fun family activities is first priority when we clock out on Friday evening. Just because it is a little cold and rainy in the winter, families don't stop looking for fun things to do.
Whether you are in the Inland Empire or in Orange County and you are looking for a great thing to do this month here are a few ideas:
January 16 – Family Craft Night – 6:00 – 7:00 pm – located at: Ovitt Family Community Library, 215 E C Street, Ontario, CA. Discover the joy of creating alongside friends and family with
January 18 – Rose Pruning with Laura Weaver and Lynn Hillman – 9:00 am – 10:00 am, located at Roger's Gardens, 2301 San Joaquin Rd., Corona del Mar, CA. "Take Time to Smell the Roses" and make them shine in your garden just in time for Spring! Our Rose Experts, Laura and Lynn, demonstrate how, where and when to prune your roses. They will explain how to manage the canes, maximize the blooms and reduce disease. The session will begin with reviewing some basic "tips" in our Amphitheater, and then we will move to our Rose Garden with a hands-on-experience. Call 949.640.5800 for more information, or you can visit: https://www.visitnewportbeach.....
January 18 – Opera for Kids – Elixer of Love – 10:00 am – 12:15 pm. Note: Also starts at 11:30 am. Located at: Segerstrom Center for the Arts, 615 Town Center Drive, Costa Mesa, CA. Step under the big top at our zany circus, as talented singers take the stage in a rollicking, kid-friendly version of Donizetti's comic opera "The Elixir of Love." A fun and fascinating 45-minute concert designed especially for children 5-11. Enjoy FREE interactive activities in the lobby inspired by each concert's theme! Featuring family-friendly arts and crafts, an instrument petting zoo, and opportunities to meet Symphony musicians, local performing groups, and more! Activities begin at 9 a.m. for 10 a.m. attendees and 12:15 p.m. for 11:30 a.m. attendees. Please visit: https://www.planadayout.com/Ac... for more information. You can also visit: https://www.pacificsymphony.or.... unique activities for all ages! Families welcome! Please visit: https://ontarioarts.org/event/... for more information.
January 24 – Sew Much Fun Club – 4:00 – 6:00 pm. Located at: Armstrong Community Center, 1265 S Palmetto Ave, Ontario, CA. Have fun and learn how to sew beginner projects such as a pillowcase, wallet, tote bag or table runner. Each student will learn all the basics to get them started on their own sewing projects. Sewing machines supplied in class. (No Class 1/31) + $6 Non-resident fee
Instructor: Yolanda Reyes, Ages 8 – 13 are welcome! Call: 909.395.2020 or visit: https://ontarioarts.org/event/... for more information.
January 25 – Irvine – Be a Garden Scene Investigator – 10:00 am – 11:30 am. Located at: Irvine Ranch Water District Multi-Purpose Room, 15600 Sand Canyon Ave., Irvine, CA. Learn how to use your powers of observation along with trusted internet resources to help solve garden problems, identify plants and deal with pests. We will walk through the steps Master Gardeners take when answering questions on our hotline. You'll leave with a list of dependable resources and the skills to better diagnose your plant problems. This event is free. Please visit: http://rightscapenow.com/event..., and http://www.uccemg.com/
Every Tuesday in January – Oil Painting – 12 years and up – 9:00 am – 12:00 pm. Located at Armstrong Community Center, 1265 S Palmetto, Ontario, CA. Class covers composition and color mixing while exploring different styles and techniques of oil painting. Supply list available at the Armstrong Community Center. Please add $6 non-resident fee. Instructor: Nancy Kasten. Call: 909.395.2020 or visit: https://ontarioarts.org/event/...
Every Friday – Level Up Gamers! - From 4:00 – 5:00 pm, located at: Dorothy A Quesada Community Center, 1010 S Bon View Ave., Ontario, CA. Ages 7 – 17. FREE! Get your palms sweaty playing various video games! Each week staff will provide a different video game console for all to enjoy. Nintendo, Nintendo 64, Nintendo Switch and PS4 games will be available. *All games are rated E. For more information call (909) 395-2300. You may also visit: https://www.ontarioca.gov/even...
Every Saturday in January – Upland Farmer's Market – 9:00 am – 2 pm, located at: 460 N. Euclid Ave, Upland, CA. Join Upland Farmers Market on Saturday, 9am - 2pm, at the booths with free kids activities, live music, great food, free bounce house and lots community fun. For more information, call 909.360.8883. You can also visit: https://upland.macaronikid.com....
Every Friday – New! Open Play Pickleball! - from 10:00 – 12:00 pm, located at Westwind Community Center, 2455 East Riverside Dr., Ontario, CA. Pickleball was created with one thing in mind, FUN! Pickleball is a racquet sport that combines elements of badminton, tennis, and table tennis. Two, three, or four players use solid paddles made of wood or composite materials to hit a perforated polymer ball, similar to a wiffle ball, over a net. The sport shares features of the racquet sports, the dimensions and layout of a badminton court, a net and rules similar to tennis, with a few modifications. We have the paddles, nets, and balls. For more information please contact us at (909) 395-2506. You can also visit: https://www.ontarioca.gov/even... for more information.

Every Saturday in January – Free Crafts for Kids @ Lakeshore Learning – from 11:00 am – 3:00 pm, located at 125 N Mountain Ave, Upland, CA. No reservation necessary. Free for every child. Activity geared for ages 3 and up. Sept. 7 – Stone-Age Necklace, Sept. 14 – Saber Toothed Tiger Mask, Sept. 21 – Dino Fossil Charm, Sept. 28 – Crafty Campfire. Please visit: https://www.lakeshorelearning.... for more information.
Thursdays – Handel's Ice Cream $1.35 Thursday – Everyone is invited! Cost is $1.35 per ice cream cone. Since 1945, Handel's Homemade Ice Cream & Yogurt is made fresh every day on the premises. They use products, equipment, methods, and recipes exclusive only to Handel's. Each batch is made in freezers specifically designed to create Handel's distinctively smooth and creamy texture. Our philosophy is to use the best ingredients available and always in abundance. Enjoy a Handel's $1.35 ice cream cone on Thursdays! Just show up! Call: 909.989.7065 or visit: https://ranchocucamonga.macaro...
Every Sunday Come Rain or Shine - Claremont Artisans and Farmers Market - 8:00 am – 1:00 pm – FREE – located on Indian Hill Ave. and 2nd Street in Claremont Village. Voted best farmer's market in the Inland Empire (Los Angeles Times, 2012), the Farmers & Artisans Market was founded in 1996 to connect California farmers and artisans to the local community, and features over 100 grower and artisan members sharing their goods and services throughout the year. Highlights include Certified Organic Produce,
Until April 30, 2020 – Gray Whale Migration – All Day, located at Newport Landing Whale Watching, 309 Palm Street, #A, Newport Beach, CA. The Gray Whale makes the most spectacular and longest mass migration of any marine mammal. Tens of thousands of gray whales migrate annually along the Newport Beach coastline from the summer feeding grounds in the Bering Sea to the winter grounds of the Baja California lagoons and travel along the Newport Beach coast returning from Baja during the months of April and May. The migration north has newborn gray whale calves and their moms taking part and provides a special treat for whale watchers. During the gray whale migration it is not uncommon to view 5 or more gray whales a cruise making for excellent viewing opportunities. Other varieties of whales including finback whales, humpback whales, and minke whales can also be viewed along with several species of dolphin. Call: 949.675.0551 or visit: http://www.newportwhales.com/n... for more information.
Ongoing – James L. Brulte Senior Center – Events occuring M-F 8:00 – 9:00 pm and Saturday and Sunday 9:00 – 5:00 pm, located at 11200 Base Line Road, Rancho Cucamonga, CA. The James L. Brulte Senior Center is one of the largest and most active Senior Centers in the Inland Empire. Amenities include: Senior Gym, Computer Lab, Themed Dances, Classes in Fitness, Music, Dance, Arts and Crafts and more, Shuttle Service to the Senior Center, Weekday Nutrition Program, Multi-day Trips, and Volunteer Program and more. Call: 909.477.2780 for more information or visit: https://www.cityofrc.us/commun... for more information.
Last Saturday of Every Month – Kids Fun Zone – 12:00 – 3:00 pm, located at Anaheim Town Square, 2180 East Lincoln Ave., Anaheim, CA. Seasonal Crafts, Merchant Discounts, Birthday Gifts and More! Ages 12 & under. For more information, please visit: https://www.anaheimtownsquare.....
Laguna Koi Ponds – located at 20452 Laguna Canyon Rd, Laguna Beach, CA. Laguna Koi Ponds specialize in proper koi pond filtration and design. They have 35,000 gallons of display ponds with koi. Fun for the kids to look at these colorful fish. In order to protect the fish, please refrain from touching the water. For more information, please call: 949.494.5107 or visit: http://www.lagunakoi.com/
Big Air Laguna Hills Trampoline Park – located at Big Air Laguna Hills, 23251 Avenida De La Carlota in Laguna Hills, CA. The premier indoor trampoline park in South Orange County offers high-flying fun for the whole family where you can literally bounce off the walls! The 17,000 square feet of jumping surfaces include trampoline dodgeball courts, slam dunk courts, foam pits, launch pads, a rock climbing wall, battle beam and massive freestyle court. With so much to do, Big Air is the ideal venue for your next birthday, team party, and/or group event. Call 949.305.9788 for more information, or visit: https://www.bigairusa.com/lagu...
Great Park Ice – Public Skating Sessions – Hours of operation vary. Please refer to website for hours. Located at Great Park Ice, 888 Ridge Valley, Irvine, CA. Guests of all ages enjoy skating at Great Park ICE during our daily public skating sessions on both our NHL and Olympic sized ice surfaces. We have over 1,000 pairs of professionally maintained ice hockey and figure skates available for your skating pleasure. We also offer skate mates for new skaters or skaters that may need a little extra assistance on the rink. For more information, please call: 949.774.1600 or visit our website at: https://www.greatparkice.com/p... Suitable for ages 3 and up. Parking is FREE.
K1 Speed – Indoor Kart Racing – Located at 17221 Von Karman Avenue, Irvine, CA. If you're looking for thrills and excitement, you're in the right place! At K1 Speed Irvine, the public can enjoy indoor go-kart racing on not one, but two professionally designed tracks. Our Irvine karting center is one of our largest and is a fantastic place to spend a Friday evening with friends or Sunday afternoon with family. Our aim is not limited to building just go-kart tracks; we want to design world-class entertainment venues that everyone can feel comfortable in. Traditional outdoor tracks are often unkempt, there are tires everywhere, the awnings are falling apart, and they smell of gasoline. At K1 Speed, we have plasma screen televisions and leather couches, museum-quality collections of racing memorabilia and art, and our own Pit Café snack bar. We can assure you that K1 Speed will redefine what you think of go-kart tracks, and you will never go back! If you want to experience indoor go-kart racing, the Arrive & Drive package offered at K1 Speed Irvine center is for you! We invite you to come in today; our center is situated within short driving distance of Mission Viejo, Costa Mesa, and Santa Ana. Ages 8 and over are invited. FREE parking. For more information, please call: 949.250.0242 or visit our website at: https://www.k1speed.com/irvine...
Every Friday, Saturday& Sunday – Merlin's Magic Dinner Early Show @ Rib Trader Restaurant – Every Friday at 7:30 pm. Every Saturday at 5:00 and 8:00 pm. Every Sunday at 5:00 pm. Located at 2710 E Chapman Ave., Orange, CA. Enjoy a mouth-watering meal by the costumed characters from the show, while Merlin the Magician does everything from sleight of hand magic to grand illusion. Call: (714) 744-9288 for more information, or visit: https://www.ribtrader.com/show....
Holiday Skate Center – located at Holiday Skate Center, 175 N Wayfield, Orange, CA. We are the best at family entertainment in the Orange County area! We strive to provide a clean, safe, and very fun facility for the entire family! We also offer skating for all ages and experience levels, so do not be discouraged if you have never been skating before! Moreover, we take pride in theme nights to make sure our guests are never bored! HD flat screen TV's, as well as Free Wi-Fi! Call: 714.997.5283 for more information or visit: https://holidayskate.com/
Orange County Museum of Art – The Orange County Museum of Art enriches lives through modern and contemporary art. This museum is the premier visual arts organization in Orange County, serving a population of nearly three million residents in one of the fastest-growing metropolitan areas in the country. More than 40,000 visitors come annually. Some 15,000 children and adults participate in award winning educational programs. Open Wednesday through Sunday. Closed on Some holidays. Located at: 850 San Clemente Drive in Newport Beach. Free on Fridays. Call 949.759.1122. https://www.planadayout.com/Ac... and http://www.ocma.net/
Every Tuesday Night Street Fair and Farmer's Market @ Downtown Huntington Beach – 5:00 – 9:00 pm. Located at 200 Main Street in Huntington Beach. Surf City Nights is a weekly street fair & certified farmer's market. Located on Main Street 1st-3rd blocks between PCH & Orange Street. Farmer's Market: fresh cut flowers, original crafts, local honey, fresh baked goods, dried fruits & nuts. Merchant Venders: Original artwork, glass & ceramics, clothing & couture, gifts & collectibles. Food Vendors: hot or cold sandwiches, food plates, soups & seasonal snacks, ethnic & American cuisine, dessert & delights, beverages. Live entertainment: musical groups & soloists, bubble man, pirates, magicians, kids' activities, balloon artist, face painting, inflatables. Admission and parking FREE. Visit: http://www.surfcitynights.com/
Every Sunday – Newport Beach Farmer's Market – 9:00 am – 1:00 pm, at 1 Newport Pier in Newport Beach. Our Newport Beach Farmers' Market is an ultimate Southern California experience, located right next to the beach on the Newport Beach Pier. Just steps away from the famous Dory fish market and beachfront shops and restaurants, this market is a staple for locals and a reason to make Newport Beach a Sunday destination! Every Sunday come rain or shine! http://www.farmermark.com/newp...