---
Customer ID cards now available online
Based on feedback from agents across the country, NatGen Premier now offers printable auto insurance ID cards through the customer self-service website.
In order to download and print their ID cards, customers must register their policy on customer.natgenpremier.com. Once they access the self-service site, they can click "View ID Cards" as shown below: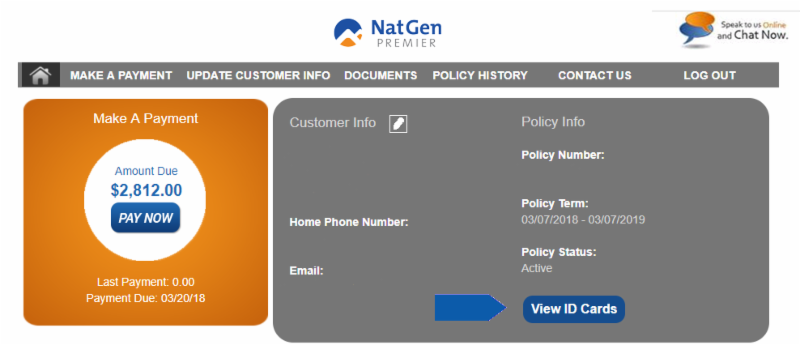 After they click the button, the browser will download a PDF copy of the ID card. The customer can either print the ID card or save the file to their mobile device for convenient access.
Agents still have the ability to print ID cards or request that cards be sent to customers via email or fax by clicking the "Request ID Cards" link after accessing the customer's policy on natgenagency.com.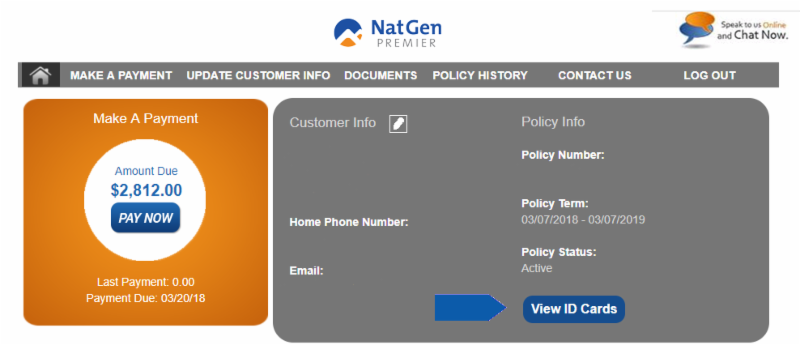 Promptly responding to agent feedback is important to us. If you have any additional thoughts that could help improve the agent or customer experience with NatGen Premier, we encourage your to reach out to your business development manager to share your ideas.
Quote a new personal auto or homeowners policy today and see how easy it is to grow with NatGen Premier.